Former Tottenham midfielder and assistant manager Gus Poyet says Spurs must keep their best players in the summer or risk undoing all of Mauricio Pochettino's good work and starting from ''ground zero''.
Tottenham have enjoyed another superb, progressive campaign under the Argentine and were the only team to truly challenge Chelsea for the Premier League title this season, but their exploits have not stopped some of their best players from being linked with moves away from north London.
Dele Alli, Kyle Walker and Danny Rose have all been rumoured with switches to some of Europe's biggest clubs despite all recently signing long-term contracts at White Hart Lane.
Poyet, who also played for Tottenham's rivals Chelsea during his 16-year playing career, does not have many worries about his former club but did express his concerns about the Lilywhites' chances of keeping their star players from the clutches of Real Madrid et al.
"Tottenham are having a fantastic season Mauricio Pochettino has done something very, very special," Poyet told Sportskeeda. "I only hope for him and Tottenham that they can keep their best players. That's my only worry because it's one of the most difficult things for Spurs to be able to hold their best players.
"The Harry Kane's, the Dele Alli's, make sure you don't lose them because to replace them is like starting again from zero.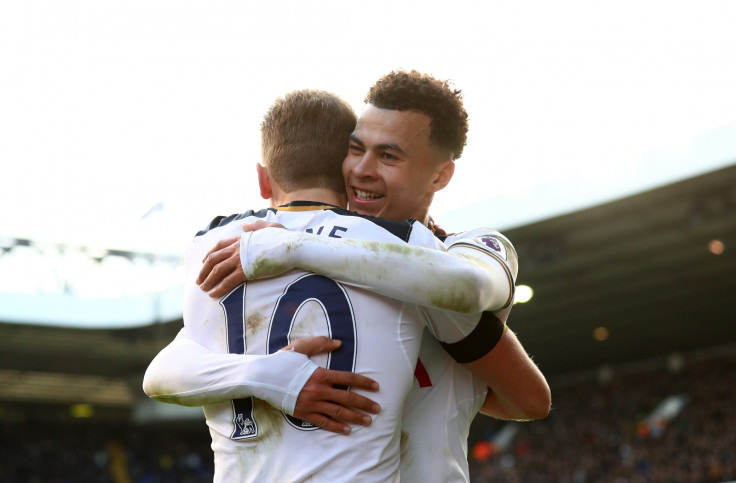 "To get the consistency they're getting, they're very close, it's important to maintain those players. It's the only thing I hope for them, that they are able this summer to hold their key players."
The Premier League title race is as good as over after Tottenham after they succumbed to a 1-0 defeat by West Ham United on Friday (5 May) but they will hope to get back to winning ways and bid a fond farewell to White Hart Lane when they host Manchester United on Sunday.