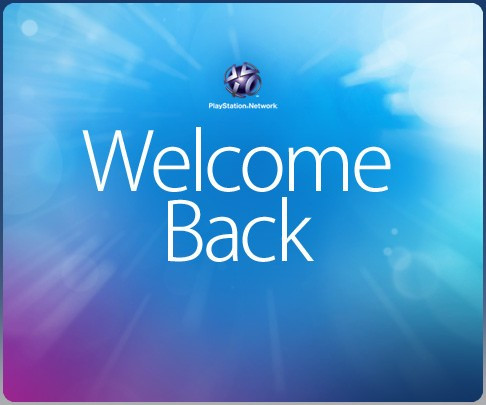 Adding to Sony's list of hacking woes, the company has confirmed that parties unknown tried to illegally access nearly 93,000 Sony Entertainment Network, PlayStation Network and Sony Online Entertainment accounts.
Sony confirmed the new attempt on its networks Wednesday. Prior to its official announcement the company had locked a number of the compromised accounts. It said only a few accounts were compromised and customers payment details were still secure.
"We want to let you know that we have detected attempts on Sony Entertainment Network, PlayStation Network and Sony Online Entertainment services to test a massive set of sign-in IDs and passwords against our network database," read Sony's statement.
"Only a small fraction of these 93,000 accounts showed additional activity prior to being locked. We are currently reviewing those accounts for unauthorized access, and will provide more updates as we have them. Please note, if you have a credit card associated with your account, your credit card number is not at risk," the company said.
The hack followed a previous cyber attack inflicted on Sony's PSN in April. It saw hackers break into the company's PlayStation Network -- the network that runs the company's PlayStation 3 console and PSP handheld -- compromising the personal and billing information of as many as 100 million Sony account holders.
The company was subsequently forced to shut down the network, leaving Sony console and handheld owners without its services for several weeks.
Following the news Sony suffered numerous setbacks. In its last quarterly financial report the company revealed that it had seen a slow down in PS3 sales. The slow down in turn allowed Microsoft's Xbox 360 to gain ground, seeing it nearly rob the PS3 of its best-selling console title.
Seeking to minimise the fallout of the latest hacking, Sony's VP and Chief Information Security Officer Philip Reitinger reiterated his previous belief that cyber crime was a threat faced by all companies and Sony had simply been "unlucky" to be targeted twice.
"We want to take this opportunity to remind our consumers about the increasingly common threat of fraudulent activity online, as well as the importance of having a strong password and having a username/password combination that is not associated with other online services or sites. We encourage you to choose unique, hard-to-guess passwords and always look for unusual activity in your account," he said.