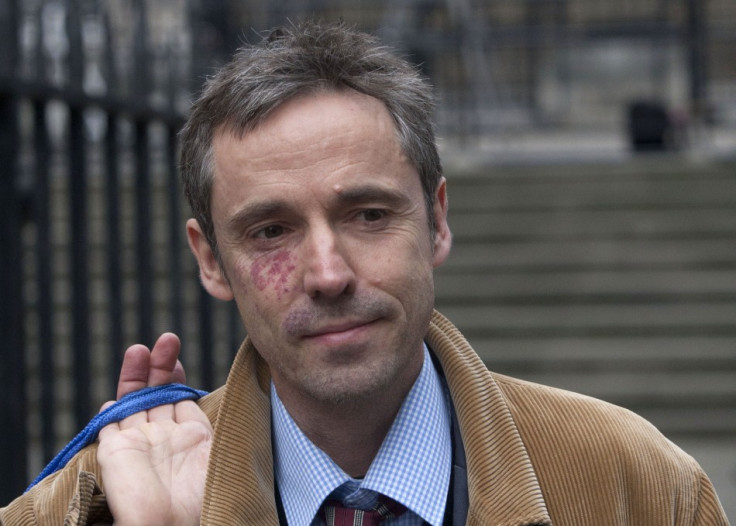 The hacking of murdered schoolgirl Milly Dowler's phone was "not a bad thing to do", according to an ex-News of the World journalist.
In his shocking and often rambling evidence to the Leveson Inquiry, former tabloid hack Paul McMullan described his former News International bosses Rebekah Brooks and Andy Coulson as the "scum of journalism".
"The hacking of Milly Dowler's phone was not a bad thing for a well-meaning journalist to do," McMullan told the gobsmacked inquiry.
"We were doing our best to find the little girl. The police are utterly incompetent and should be ashamed that the killer was allowed to carry on."
McMullan also defended phone hacking as a "perfectly acceptable tool if all we were doing is trying to get to the truth".
Andy Coulson, the former News of the World editor and Number 10 communications chief, made phone hacking "wholesale" at the newspaper, McMullan claimed.
He also spoke of his time under Piers Morgan during the CNN presenter's tenure as editor of the News of the World.
"Piers Morgan said 'I don't care what it costs, I just want to get the defining stories of the week.'"
Morgan is due to appear at Leveson in the coming weeksNot .
McMullan also argued that the public interest and a newspaper's commercial success are linked.
"If the public found the targets of our stories distasteful they would not have bought it ... Of interest to the public is what they put their hand in their pocket and buy," he said.
On a story he wrote, which "named and shamed" paedophiles, that caused violence and vigilantism in some areas, he said he felt "slightly proud that I had written something that created a riot".
He claimed to have had a £3million budget at News of the World.
"I never felt financial constraints and that's the joy of working for Murdoch - we had a big pot of money compared to the Guardian which has nothing so pays nobody," he said.
McMullan also expressed his puritanical views on privacy.
"In 21 years of invading people's privacy I've never actually come across anyone who's been doing any good," he said.
"Privacy is the space bad people need to do bad things in. Privacy is evil; it brings out the worst qualities in people. Privacy is for paedos; fundamentally nobody else needs it."