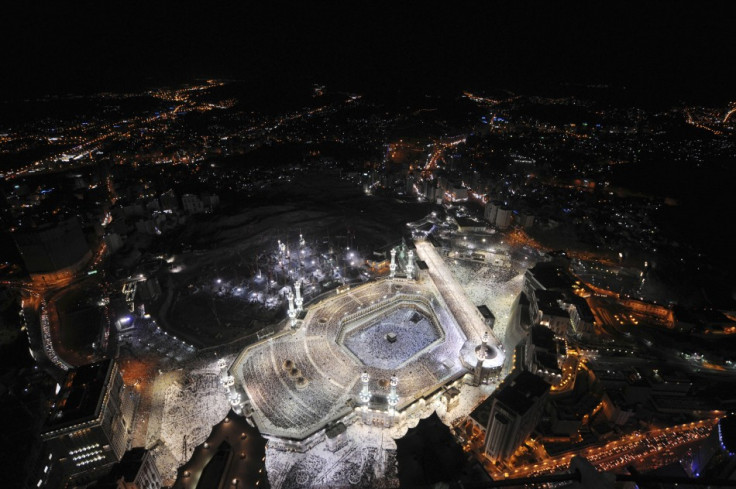 In the last 25 years Mecca has been though a huge transformation; dividing opinion among Muslim from all over the world as it grew from a small, desert town into a huge metropolis with skyscrapers, garish shopping malls and luxury hotels.
Built on profits from the country's enormous oil wealth, Mecca has become of symbol of both Islam and capitalism, as Hajj souvenirs, necklaces and jewellery are being sold to the pilgrims.
For many however the city's new landscapes is hurting the country's archaeological heritage and deplore the fact that Mecca, once a place where the Prophet Muhammad insisted all Muslims would be equal, has become a playground for the rich.
Criticising the holy city in the Muslim world is still however very controversial, especially in Saudi Arabia where openly discussing such issues risks being associated with criticising the Kingdoms regime.
Outside of the Kingdom, other Muslims countries are also often afraid of voicing too much criticisms for fears that a diplomatic dispute could lead to restriction on their citizens' pilgrimage visas.
The next much talk about project is the R8.51 billion (£1.4bn) planned expansion of the Grand Mosque, the most sacred site in Islam, home to the Kaaba (the black stone cube built by Ibrahim (Abraham) that Muslims face when they pray), which recently began.
Saudi Justice Minister, Mohammed al-Eissa, said the plans would respect "the sacredness and glory of the location, which calls for the highest care and attention of the servants of Islam and Muslims".
However with the final structure expected to accommodate an extra 1.2 million pilgrims each year, the Grand Mosque is expected to become the largest religious structure in the world.
In the process however, the Islamic Heritage Foundation has revealed that important historical sited risks being destroyed, which include the old Ottoman and Abbasi sections of the Grand Mosque, the house where the Prophet Muhammad was born, and the house where his paternal uncle Hamza grew up.