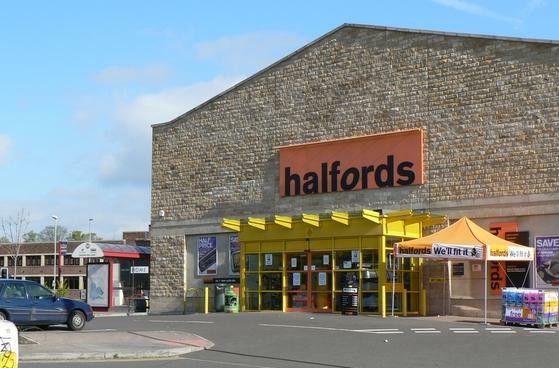 Shares in Halfords were down on the FTSE 250 in morning trading after the cycling retailer said it expected to report double-digit profit growth in the first half year ended 1 October 2010.
Revenue in the half year period is reported to be up 7.6 per cent year on year, thanks, Halfords said, to its acquisition of Nationwide Autocentres in February of this year.
Like for like sales however were down, with Halfords Retail underlying like for like sales down 4.5 per cent and Autocentres underlying like for like sales down 0.8 per cent, making for a group decline in underlying like for like sales of 4.1 per cent.
In the second quarter however group sales were up 5.5 per cent from the previous year thanks to the "successful conclusion" of an 18 month programme to make its distribution centres more efficient and cost effective.
Pre-tax profit in the first half is predicted to be between £67 million and £69 million, representing year on year growth of around 12 per cent. Halfords said it had taken efforts in the first half to cut costs and raise efficiency.
David Wild, Chief Executive Officer of Halfords, said, "Halfords will deliver solid profit growth in the first half despite the challenging environment. We continue to improve our cost base and in the past few months have successfully addressed a number of company issues, such as the reconfiguration of our warehousing and distribution infrastructure.
"We are meeting the challenges presented by a more cautious UK consumer by building on Halfords' retail market leadership and strong business model. The integration of our Autocentres business is continuing well and, after this year of investment, we are well positioned to accelerate earnings growth.
"We are cautious about the macro-economic environment. Following a strong performance in the first half we intend to selectively re-invest the margin gains achieved by increasing our promotional stance. Our plans for the business are therefore based on the assumption that like-for-like sales in the remainder of year will settle at c. -3%. Through maintaining our focus on the cost reduction programmes already in place we would expect full year profit growth to be within the range of market expectation.4"
Keith Bowman, Equity Analyst at Hargreaves Lansdown Stockbrokers, said, "Halfords is increasingly testing investors' nerves. Cost reductions are growing in importance, for now outpacing declining same store sales, while the newly strengthened auto maintenance business is currently trading behind initial management estimates.
"Furthermore, sales of car entertainment and navigation devices remain highly cyclical, whilst pricing competition for the group's important cycling business has intensified.
"Nonetheless, Halfords continues to offer potential for defensive growth, an attractive proposition in the current environment, with the core auto parts retail business still progressing and the company in the earlier stages of preparing an assault on the perceived expensive car dealership franchises. For now, market consensus opinion denotes a buy, although this may come under some near term pressure."
By 08:50 shares in Halfords were down 5.57 per cent on the FTSE 250 to 422.10 pence per share.