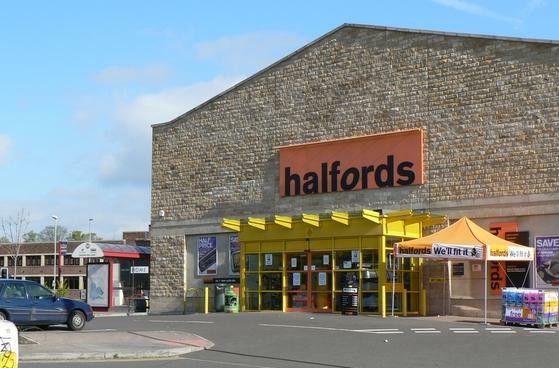 Shares in Halfords were up over three per cent this morning on the FTSE 250 after a set of full year results that exceeded expectations.
In the full year ended 2 April the group saw its revenue rise 4.6 per cent to £831.6 million, while pre-tax profit increased 26.7 per cent to £117.1 million.
The group said that its operating cash flow had increased from £114.2 million in the previous year to £179.6 million. Net debt was reported as being down from £173.9 million to £155.5 million.
Halfords said its final dividend would be 14.00 pence per share, taking its total dividend to 20.00 pence per share, up 25.8 per cent from the previous year.
The group said it had seen strong growth in its wefit and werepair jobs, with total jobs done up 40 per cent to 2.1 million.
The last year also saw Halfords acquire and integrate Nationwide Autocentres.
David Wild, Chief Executive of Halfords, said, "Halfords has had an excellent year. As a result of our disciplined growth strategy and a clear focus on the needs of our customers, our business continues to develop strongly. Sales growth in core areas, margin expansion and disciplined cost control has led to the delivery of 25% earnings growth.
"In addition we made our first acquisition, Nationwide Autocentres, which represents a natural extension of Halfords service proposition in the car aftermarket and is already making a good contribution to the Group.
"Looking ahead we will continue to expand our core retail business, double earnings from the Autocentre operations over the next three years and harness our strong cash flow to seek further acquisitions that meet our investment criteria. The aim of this strategy is to deliver sustainable earnings growth over the medium term of, on average, 15% per annum.
"While we remain cautious about the current state of the wider UK economy and immediate outlook for consumer spending, we have a proven strategy, a resilient business, and significant opportunities. The Board is therefore confident that the Group will deliver further earnings growth in the year ahead."
Keith Bowman, Equity Analyst at Hargreaves Lansdown Stockbrokers commented, "Halfords has exceeded already raised profit guidance, with both the cold weather and group 'self help' playing their part. The company's trusted brand name continues to be used to propel the Car Maintenance business, with the recent Nationwide acquisition extending the strategy, whilst health and environmental concerns underpin cycling sales. Furthermore, costs remain squeezed, while management has moved quickly to cut non-performing initiatives, with the Central European business being closed.
"On the downside, management is understandably cautious with regards to the outlook for consumers, whilst the company's lower margin sat-nav and CD audio sales are providing a drag on performance. Nonetheless, Halfords continues to provide defensive growth, backed by a progressive dividend policy, an attractive proposition in uncertain times. As such, and despite the shares out-performing the wider General Retail sector by 33pc over the last year alone, market consensus opinion currently denotes a buy."
By 08:45 shares in Halfords were up 3.84 per cent on the FTSE 250 to 519.00 pence per share.