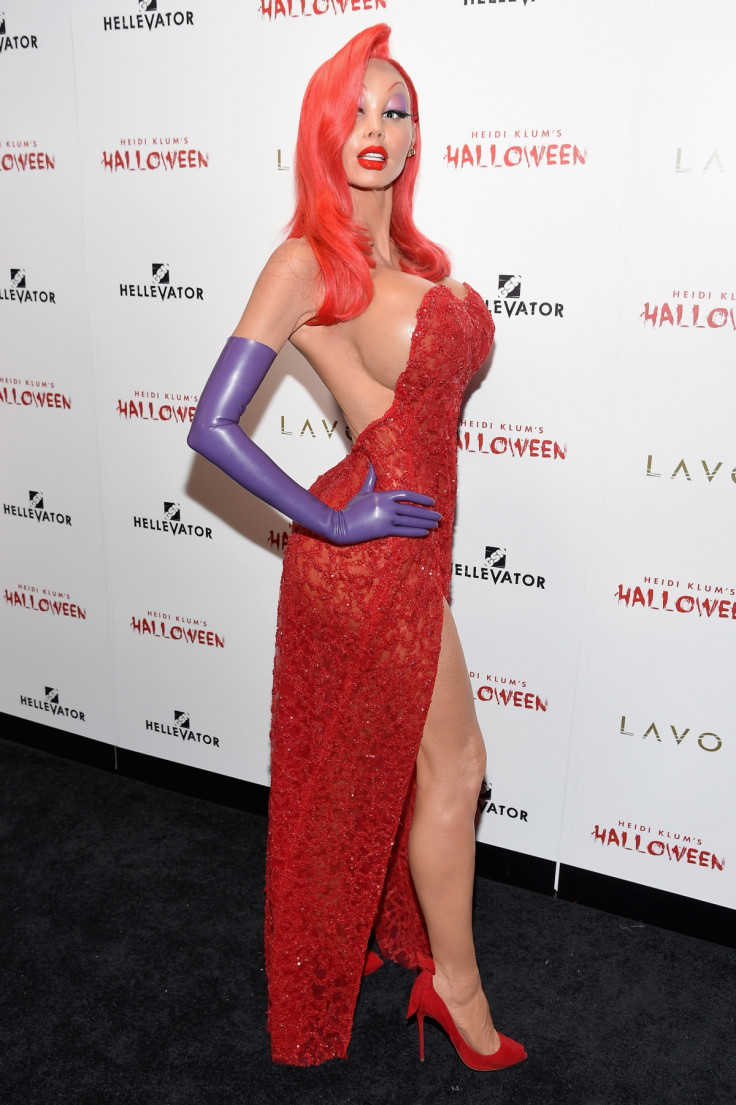 Heidi Klum, who is evidently Halloween's biggest fan, dressed as Jessica Rabbit for her annual bash in New York City. The 42-year-old Project Runway host stunned in a red outfit and showed off fake chest and bottom.
The America's Got Talent judge had shared a sneak peek of her transformation on Instagram. "Lets get this party started !! #heidihalloween #heidiklumhalloween," Heidi wrote on her first Instagram post, which was followed by short videos.
"This is my 16th year hosting Halloween and I've had 17 costumes, like Lady Godiva, the "Visible Woman" to a 95 year-old version of myself. I like to switch it up every year and surprise people," she told People ahead of the event.
Klum is well-known for displaying stunning costumes every year. However, in 2008, the supermodel sparked a controversy among Hindu religious groups, when she appeared in a mock-up of Goddess Kali (a Hindu goddess who is believed to liberate souls from the cycle of birth and rebirth). She was eventually forced to apologise for her costume.
"I loved my costume and I love Halloween," Klum had said. "I mean that is one of my most favourite times of the year. I've done so many different things. This was probably my tenth time and I've done so many people like Betty Boop and Lady Godiva and it's always a take on someone. You're not that person."