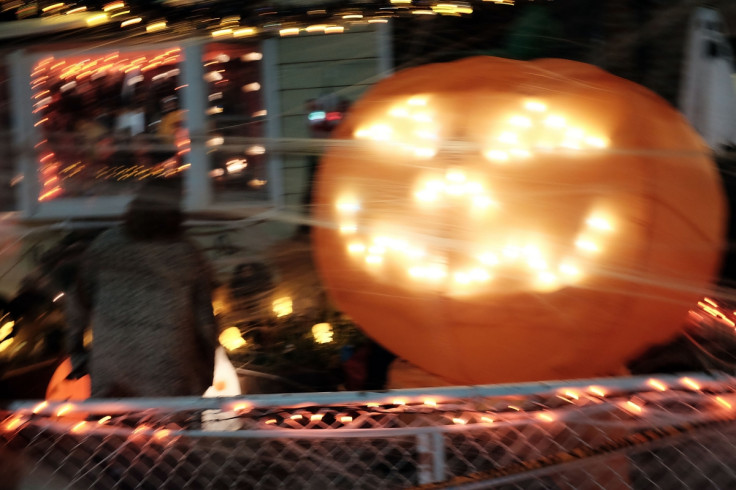 A 9-year-old girl out on the street for Halloween and her grandfather were killed after a car slammed into a group of trick or treaters on a Bronx street in New York on Saturday (31 October). A 24-year-old truck driver, named as Kristian Leka, also died in the accident.
The driver of the car which left several people hurt, is thought to have lost control of the vehicle because of a seizure, New York Daily News reported.
According to eyewitnesses, blood was spattered over the Halloween costumes. The girl has been identified as Nyanna Aquil and the death of her and her grandfather Louis Perez are said to be devastating for the neighbourhood. Perez was a Vietnam veteran known for his dedication to his grandchildren.
"He was the greatest grandfather in the world," his hurting wife Miriam Perez said. "He picked up his granddaughters everyday from school, he fed them and took care of them."
"He's always with his grandkids — all he does is take care of them," family friend Justin Mendez added.
Perez was announced dead on the scene after suffering severe head trauma because of the crash. Eyewitnesses told NY Daily News how he managed to push one of his granddaughters, 8-year-old Natalia, out of the way. However, Nyanna was rushed to the hospital and died there.
Natalia Perez, Nyanna's mother, was heartbroken and devastated. "My daughter was the best daughter in the world," she said. "She never gave me any trouble. She loved to dance. She wanted to be a dancer or a Disney star. She was a beautiful, beautiful girl."
Leka also tried to get his family to safety, according to witness account. It was said he managed to push his sister Fiona out of the way, before the car hit the 24-year-old.