Hamas lashes out at Israel over killing of militant group's drone expert
Hamas' armed wing Qassam Brigades says Mohammed Zawari had been with the group for 10 over years.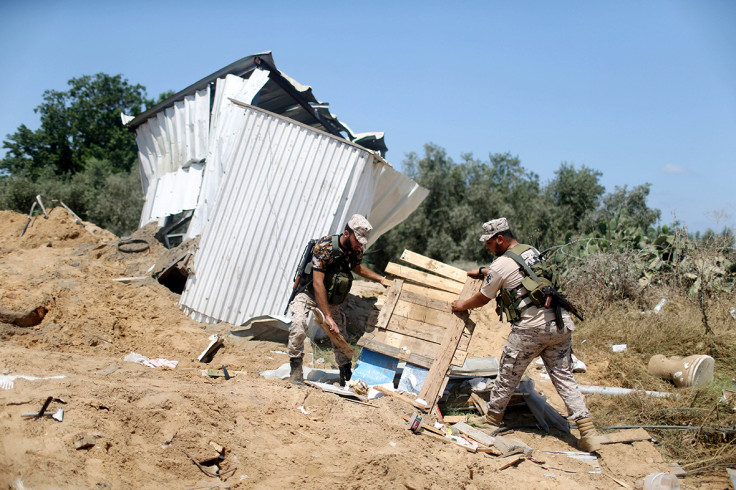 The Gaza-based Palestinian militant group Hamas has lashed out at Israel over the killing of a Tunisian named Mohammed Zawari, who the group said was one of its drone experts.
According to reports, the 49-year-old Zawari was shot dead outside his home at the wheel of his car in the Tunisian city of Sfax on Thursday (15 December). The armed wing of Hamas, Qassam Brigades, said he had been part of the group for over 10 years and had been overseeing its drone programme.
The group posted a statement on its website that read: "Qassam Brigades mourns the martyr of Palestine, martyr of the Arab and Muslim nation, the Qassam leader, engineer and pilot Mohammad Zawari, who was assassinated by Zionist treacherous hands on Thursday in Sfax."
It further said: "The enemy must know the blood of the leader Zawari will not go in vain." The interior ministry of Tunisia said four rental cars were used to kill Zawari. Two handguns and silencers were also seized in the incident.
Mourad Turki, deputy prosecutor general, told a private radio station in an interview that eight Tunisian suspects had been detained while two others were still at large. One of the suspects is reportedly a Tunisian journalist based in Hungary; he was arrested along with a cameraman.
Israeli minister Tzachi Hanegbi, a confidante of Prime Minister Benjamin Netanyahu, told an Israeli news channel on Friday: "I hope this issue will not be ascribed to us, that it is not connected to us and that none of those people arrested are our allies."
Israel's spy agency Mossad is believed to be behind the assassination of a Hamas operative Mahmoud al-Mabhuh, who died in Dubai in 2010. Israel neither confirmed nor denied involvement in his killing.
Hamas has provided no evidence for its claims that Israel was behind the latest killing. The group which governs the Gaza strip is viewed as a terrorist organisation by the EU and the US.
© Copyright IBTimes 2023. All rights reserved.