Drivers in the U.K. could soon be banned from using a hands-free device while driving if some MPs have their way. While using a phone while driving has been illegal since 2003, the current law does not explicitly criminalise using hands-free devices on the wheel.
Using a hands-free device while driving puts the driver at risk in the same way as a phone, according to a Commons Transport Select Committee notice issued Tuesday.
"One moment's distraction from a phone can cause a lifetime of suffering so our advice to drivers is simple — when you're driving, make sure your phone is on silent and placed out of sight and out of reach," Joshua Harris, director of campaigns at road safety charity Brake, said on the matter.
Public consultation on the use of hands-free devices on phones will be published by the end of the year, according to a report by the House of Commons Transport Committee titled "Road Safety: Driving while using mobile phone."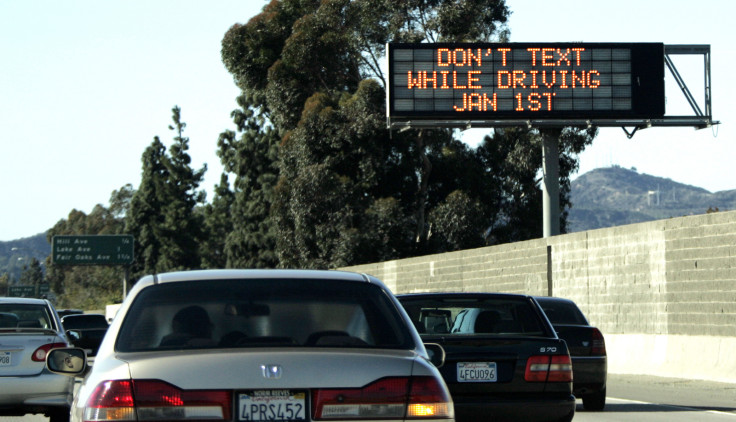 However, any change made to road safety regulations will not apply to Northern Ireland, the report adds further.
One of the most famous cases of accidents by drivers using hands-free devices is that of seven-year Seth Dixon, who was killed in 2014. The driver, Amy Asker was let off with a £90 fine along with five penalty points and one charge of careless driving.
The MPs have also urged the government to take stern measures against phone usage while driving and consider raising penalties to "better reflect the risks taken by drivers committing this offense."
The ban on hands-free usage, however, can also be a cause of inconvenience to many people. Kelvin Hardy, an inspector of incinerators told BBC that he drives hundreds of miles every day and taking calls is essential for his line of work and stopping for every call along the way would mean that he would have to stop every hour. And, if he didn't attend the call, it could mean that he could have a wasted journey.
But, despite the issues, due to the increase in the occurrence of accidents, it seems that the law might come down hard on hands-free driving.