Carrie Fisher joked about getting former lover Harrison Ford to sing at her Oscars In Memoriam tribute, years before her death.
The Star Wars actress, who played Princess Leia, the love interest to Ford's Han Solo in the franchise, died after suffering a cardiac arrest in December 2016.
The pair also reprised their roles in the 2015 sequel Star Wars: Force Awakens, after which Fisher revealed their romance had extended off-screen during the filming of the original 1970s trilogy, detailing the affair in her memoir The Princess Diarist.
Now it has been revealed that the star, known for her dark, acerbic wit and battle with drug addiction, joked she wanted her former co-star to sing in her "death reel" at the Oscars, should she pass away prematurely.
Speaking in an interview with the Rebel Force Radio podcast six years ago, she said: "I asked him [at a party] if he would be in my death reel, and if he would sing. It's just something I want. He's going to sing Melancholy Wookiee.
"I figured they'll bring out, depending on when it happens, there's a lot of people they can bring out."
When asked if she had ever heard Harrison sing, she was affectionately cutting: "No, and I don't think we're missing much."
Her death, aged 60, sent shockwaves throughout Hollywood, despite her previous drug addiction problems, with many co-stars, including Ford, paying tribute to her vibrant personality.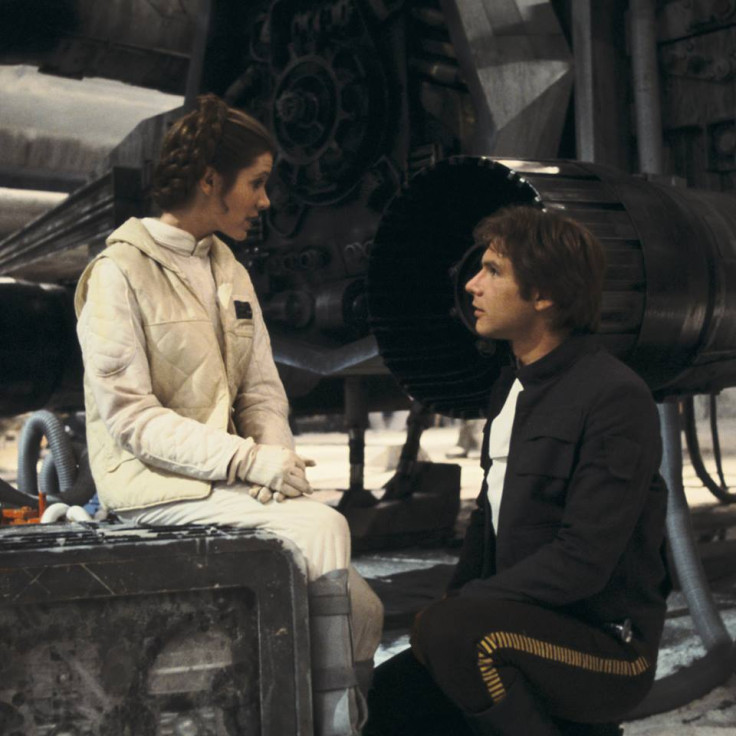 In a heartfelt statement, Ford said: "Carrie was one-of-a-kind, brilliant, original. Funny and emotionally fearless.
"She lived her life, bravely… My thoughts are with her daughter Billie, her mother Debbie, her brother Todd, and her many friends. We will all miss her."