There have been headlines about the cake, the bride's dress and Prince Harry's diet; bets are being placed on the colour of the Queen's hat and commemorative souvenirs are on display: Royal wedding fever is reaching peak temperature as the big day draws ever closer.
Previous Royal weddings have been received in much the same way with immense global interest in Prince William and Kate Middleton's nuptials in 2011. Street parties are set to go on well into the night. An event such as this is a hugely powerful marketing tool for the country, which entices visitors to be a part of the atmosphere on the day itself (an additional 350,000 people came to the UK in April 2011), but also plan to come to the UK and London in the future. Some experts claim the value of such a national showcase is close to £100 million.
Across the Edwardian Hotels London portfolio we have seen an increase in overall occupancy by nearly 20% compared to this time last year. I suspect that there are many other hotel groups who are experiencing similar. There has been a rise in the number of reservations being made by guests from across Europe (12%) and the USA (7%) – visitors who are no doubt keen to head to Windsor to see if they can grab a glimpse of Harry and Megan or stay in the capital to participate in wedding themed events.
It's not just tourists who are looking for places to stay, the world's media is also heading to the town to cover one of the biggest stories of the year – we've received several group enquiry requests from sectors such as Media and Entertainment from various markets. Apart from those wanting hotel stays, the hospitality industry is also set to benefit from an increase in restaurants and pubs as the country embraces celebrations.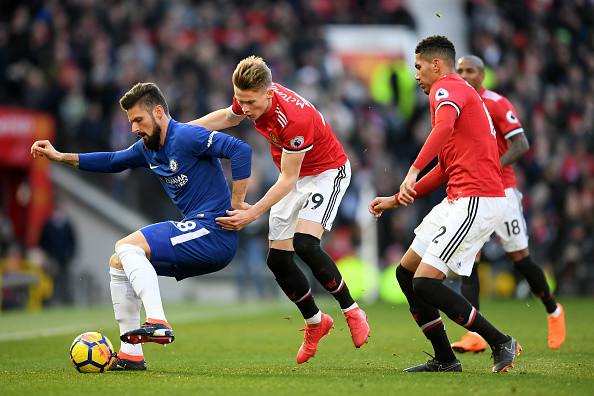 However, this weekend isn't just about the Royal wedding. When the date was first announced there were concerns that fans of both the Royals and football would be forced to choose in a coverage clash. That is no longer the case due to scheduling, but major sporting events such as English football's showpiece the Emirates FA Cup Final at Wembley provide a significant boost to the local, London and national economy in the short and long term. It is thought that combined TV audiences for both events will be in excess of 2.5 billion around the world.
Competition between global cities to attract tourists remains fierce. Visitors to the capital are set to rise sharply in the next few years, with the Mayor of London recently announcing that more than 40 million people are expected by 2025. Events such as these draw attention to the UK and support the ongoing profile building. With more people than ever coming to the country and London in particular, it is down to us, particularly those working in the hospitality industry, to host them well. We should be prepared to go above and beyond. It is critical that guests who come to the UK, and London specifically, are welcomed.
This weekend's public events are a chance to demonstrate our support of diversity, commitment to quality and our desire to have a good time.
Oh, and my money is on blue by the way...