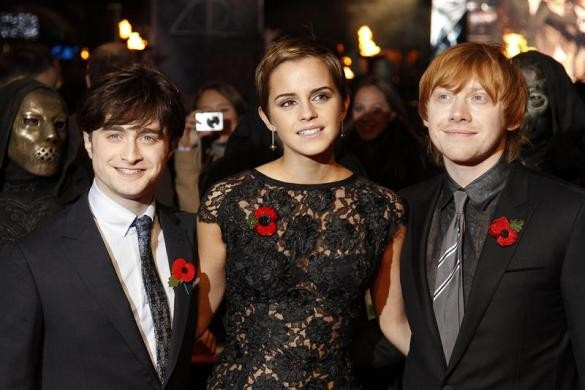 The eighth and final 'Harry Potter' film has been named the highest-grossing opening of all time at domestic and international box office.
More than $168.6 million was bought in, in the US and Canada.
The new box office winner beat the past record of $158.4-million set by "The Dark Knight," in 2008 according to an estimate by distributor Warner Bros.
Even on the night of ticket release 'Harry Potter' broke Fandango's early morning and late night ticket selling records by selling more than 6,000 midnight tickets.
The movie has gone on to gross far more than any "Harry Potter" film has on its first weekend in theatres. "Harry Potter and the Deathly Hallows - Part 1," released last November, previously held that record with $125 million in ticket sales upon its debut.
Dan Fellman, president of domestic distribution for Warner Bros., said he thinks the last film's momentum will propel it past $1 billion at the global box office.