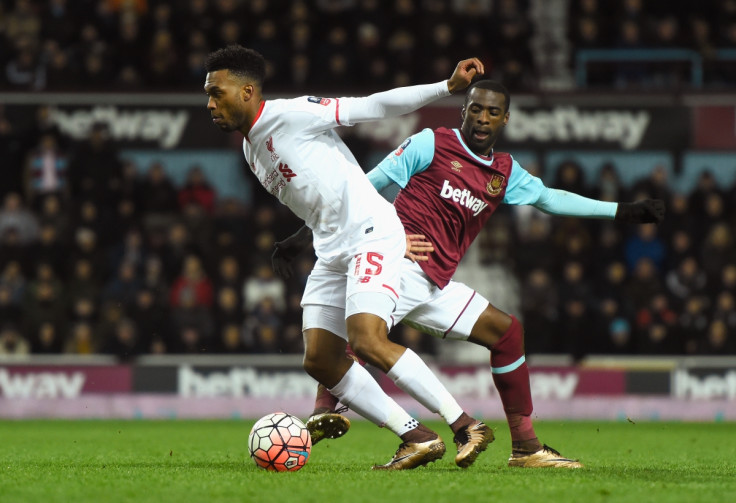 Liverpool striker Daniel Sturridge has skills comparable to Barcelona stars Neymar and Lionel Messi, according to Harry Redknapp. The former Tottenham Hotspur manager thinks Sturridge ought to be England's first-choice centre-forward for Euro 2016, ahead of the likes of Jamie Vardy and Harry Kane.
The 26-year-old has only just returned from injury but Redknapp thinks the Liverpool star ought to be a key member of Roy Hodgson's squad this summer. "Harry Kane and Jamie Vardy have had fine seasons for their clubs but if Daniel Sturridge can get himself fit again, he has to lead England's attack at Euro 2016," he told the Evening Standard.
"He is that good. In all honesty, he is probably England's best player. He is a matchwinner and sometimes he does things that you see only Lionel Messi and Neymar do."
Sturridge returned to first-team action for Liverpool against West Ham United in the FA Cup, having been sidelined with injury since early December 2015. Redknapp was thoroughly impressed by what he saw from the injury-prone centre-forward.
"People think he is showboating when he stands up looking at a defender rather than the ball but then suddenly he shuffles it from one foot to the other and beats them. To come off the bench so short of match fitness and play like he did at West Ham on Tuesday night was very impressive," Redknapp said of the Liverpool star.
"Every time he got the ball, you felt something was going to happen. His control and ability in tight areas was obvious, even though he is just coming back from injury."
Sturridge is in contention to start Liverpool's next Premier League fixture against Aston Villa on 14 February. But Reds boss Jurgen Klopp has admitted he will need to manage the striker's playing time over the next few weeks.