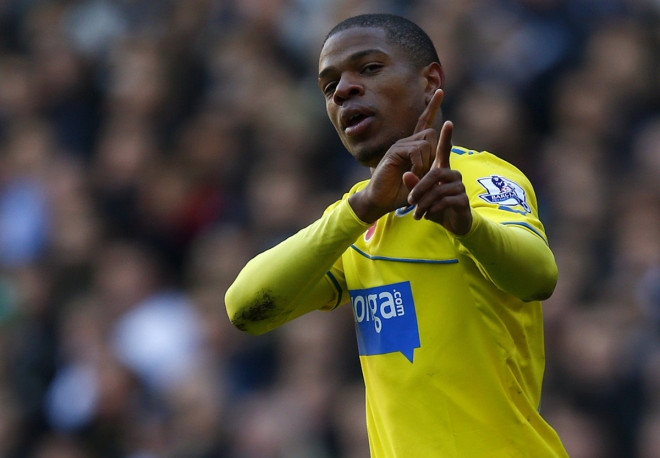 Arsenal and Liverpool can sign Loic Remy for a fee close to £8m in the summer, according to QPR manager Harry Redknapp.
The Frenchman spent a season-long loan at Newcastle where he scored 14 goals in 26 appearances and is looking to transfer to a club in the Champions League to take the next step.
Arsenal and Liverpool are believed to be fighting for his signature with Arsene Wenger having earmarked the player as backup for Olivier Giroud.
The former Montpellier man has made an appearance in almost every game for the Gunners this season for the lack of a suitable back-up and Wenger is looking to address that problem with a move for his compatriot.
He will be a good acquisition for Arsenal because of his pace and ability to run beyond the last man, giving the Gunners some much needed mobility in the final third.
Meanwhile, Liverpool view the player as a fallback option to their opening pair of Luis Suarez and Daniel Sturridge, especially with their return to the Champions league next season.
Suarez has been the architect of their successful season, scoring 31 goals, but he needs to be protected from fatigue if they have to challenge on all fronts next season. The deal is likely to be completed after the World Cup, with the player being summoned by Didier Deschamps to travel with the national team to Brazil.
Redknapp, who led QPR back to the Premier League with a 1-0 win over Derby County in the finals of the play-offs, revealed that the player has a release clause in around the same price for which they bought him from Marseille in the 2012/13 season.
"I don't see (Loic) Remy wanting to come back and play. He's talking about playing Champions League somewhere," Redknapp said.
"I wouldn't know what he'll do, but I think he's got a buy-out clause which is at a reasonable level. Not much more than we paid for him," he concluded.