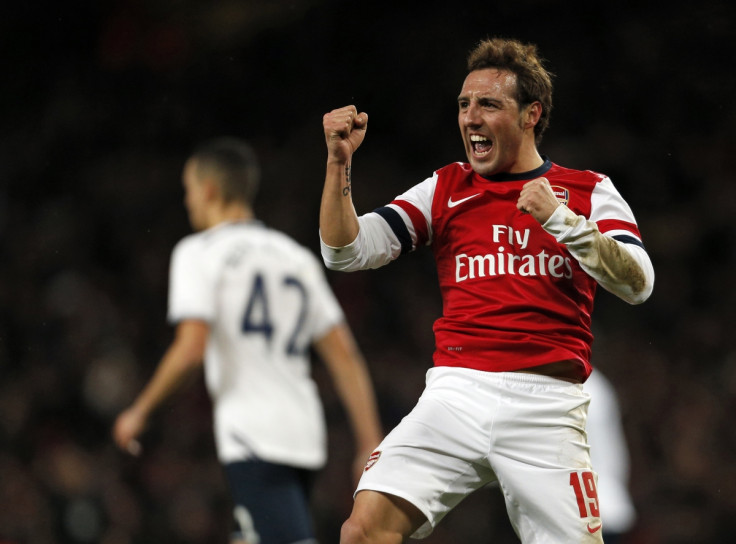 Former Tottenham Hotspur manager Harry Redknapp has claimed that Arsenal playmaker Santi Cazorla could have moved to White Hart Lane two years before he joined the red half of North London. Spurs were in talks to acquire the Spanish international in the summer of 2010 but discussions broke down over a fee, according to Redknapp.
Since moving to the Gunners in 2012, Cazorla has been an influential member of a squad that has won successive FA Cups, scoring in the final against Hull City in 2014 as the club ended a nine-year silverware drought. In 158 appearances for the club he has scored 27 goals and is a central figure under Arsene Wenger.
During his spell as Tottenham manager, Redknapp boasted a unique reputation in the transfer window while his commitment to free-flowing football meant he was regarded as one of the most attack-minded managers around. The 68-year-old, who is taking a break from the game after quitting Queens Park Rangers earlier in the year, says he first identified Cazorla during a pre-season match against Villarreal, which the Spanish club won 4-1.
Tottenham pursued the diminutive playmaker but as a deal drew closer to being completed both parties stalled over agreeing a fee, which eventually led to Cazorla staying in his homeland. Cazorla would move to Malaga the following season before joining Arsenal in 2012.
The club's attention eventually turned to signing Rafael van der Vaart, who would join on deadline day in that summer's window, but Redknapp says the failure to acquire Cazorla was one of his greatest regrets."Santi Cazorla was very nearly a Tottenham player well before he joined Arsenal in 2012," he told The Evening Standard.
"He was fantastic against us for Villarreal in a pre-season friendly in July 2010. I went up to Everton to watch him play again a week later and then we spoke to Villarreal.
"Santi wanted to come. He was happy to join Spurs but there was a breakdown in talks over the fee. The deal was almost done but it got lost somewhere in the negotiations between Tottenham and Villarreal. It was a transfer that could and should have been done. He ended up being another one who got away."