England captain Alastair Cook will earn a record-breaking 134th cap for the Three Lions against Bangladesh on Thursday (20 October), overtaking Alec Stewart at the top of the all-time list. To mark the occasion, Cook will walk out to bat with another new opening partner. The question is: who will it be?
England have two distinct options from which to choose in the shape of Haseeb Hameed and Ben Duckett, both of whom are talented young players, but boast markedly different qualities.
Here, IBTimes UK takes a look at the two potential debutants in Chittagong.
Style
The right-handed Hameed is a classical opening batsman, intent on occupying the crease for lengthy periods and leaving the ball where possible. The 19-year-old has drawn parallels with England legend Geoffrey Boycott, leading to the nickname Baby Boycott, and his side-on technique certainly lends itself to favourable comparisons with players of yesteryear.
However, owing to his conservative approach and underdeveloped physique, Hameed's strike rate in first-class cricket is an unusually benign 38.60. By contrast, his England teammate Ben Stokes scores at more than 70 runs per 100 balls in Test cricket. And Hameed's hopes of selection are, perhaps, further hindered by Cook's sedate scoring rate.
Duckett, on the other hand, adopts a David Warner-like approach to opening the batting, the left-hander looking to seize on anything short and wide from the first ball of the innings. The Northants man is a natural boundary-hitter and his array of sweeps, reverse-sweeps and switch-hits means he is unlikely to get bogged down by Bangladesh's spinners, either.
First-class seasons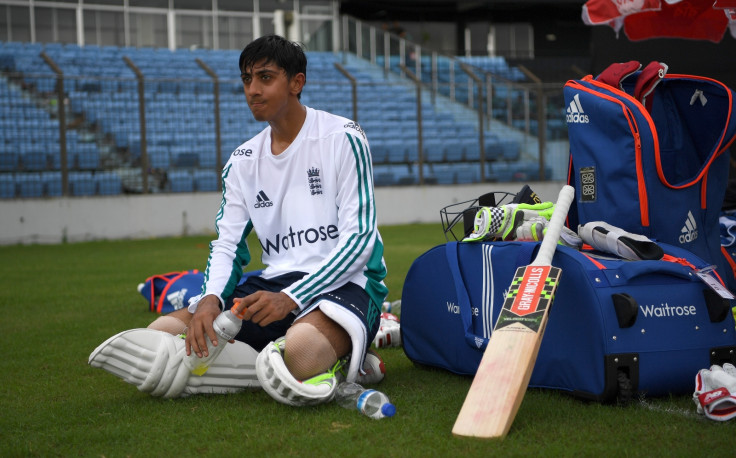 Hameed enjoyed a breakthrough season with Lancashire in Division One, scoring an impressive 1,198 runs, including four centuries and seven half-centuries. However, his highest score was a relatively modest 122 and he only struck one six all season.
On the other hand, Duckett – who enjoyed a stellar season in red and white-ball cricket – scored an eye-watering 1,338 runs in the more batsman-friendly surroundings of Division Two. The 22-year-old topped the run-making charts and motored along at nearly 80 runs per 100 balls. Duckett also developed a penchant for scoring huge centuries, including 282 not out against Sussex early in the season.
Who would Cook prefer?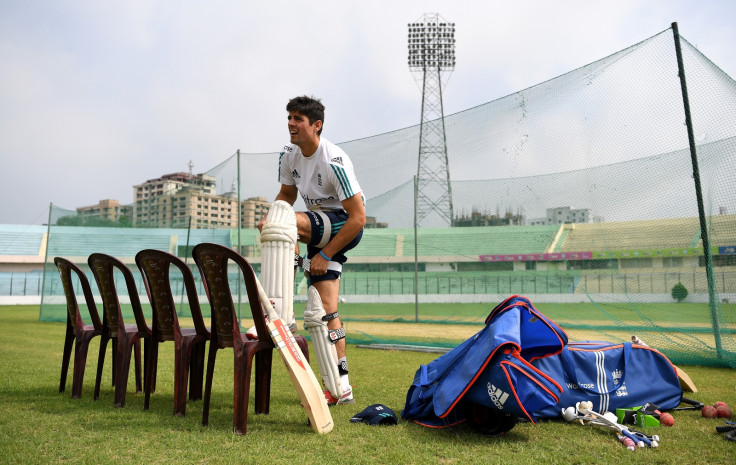 A good question, that. The England captain has remained tight-lipped about his preference so far, besides saying he was excited by the prospect of the young duo making their debuts. But it will ultimately come down to who Cook would most likely to walk out to the crease alongside.
First-class records:
Haseeb Hameed:
Matches: 20
Average: 48.50
Strike rate: 38.60
Highest score: 122
Ben Duckett:
Matches: 46
Average: 44.32
Strike-rate: 70.82
Highest score: 282*
Hameed brings the added of advantage of creating a right-left combination at the top of the order, while Duckett's more attack-minded approach is likely to ease some of the pressure on the skipper.
There is also a more long-term aspect to the decision, as England tour Australia in 2017/18. The general consensus is that Hameed's technique is better suited to the hard, bouncy surfaces England are sure to encounter Down Under. So, do England put their building blocks in place now?
Thankfully, Alastair Cook is the man who needs to make the decision. Good luck.