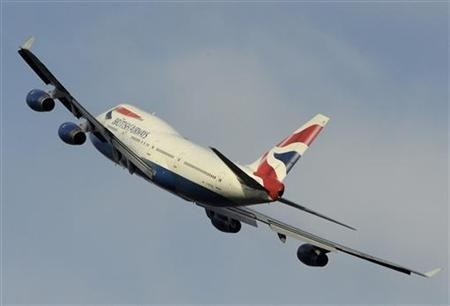 An independent review of expanding Heathrow airport is to be ordered by Prime Minister David Cameron with members of his cabinet George Osborne and Justine Greening divided over the issue.
A panel of outside experts will consider the case for and against a third runway at Heathrow in west London, say reports.
Osborne and transport secretary Greening are among cabinet colleagues who are at odds on expanding capacity.
The disagreement was breaking out just as Cameron geared up for the first reshuffle of his premiership, after parliament's summer recess.
The PM has delayed changing members of his top team for more than two years. But his hand has been forced by a perceived lack of direction at the higher levels of government and a need to freshen things up.
Osborne, meanwhile, is desperate for growth amid a double-dip recession and gloomy economic forecasts for the UK.
Building another airport is seen by some as crucial for pulling the UK out of the economic mire. A big infrastructure project would help create jobs and put money in people's pockets.
Osborne said: "We need more runway capacity in the southeast of England. Then there's a question of where it should go - Heathrow, a new estuary airport, Stanstead, Gatwick?
"People have lots of different options. What I say is let's examine the options. Let's do it now," he told the BBC.
In contrast, supporting expansion would be politically uncomfortable for Greening.
Roadblock to economic recovery
Strong opposition to additional capacity for Heathrow airport was a central plank of her 2010 election campaign in her Putney constituency.
Stripping Greening of her transport brief has been mooted by some senior Tories who view opposition as a roadblock to economic recovery.
Greening recently admitted that to stay in a cabinet that backed Heathrow expansion "would be hard for me".
Meanwhile, Cameron has come in for criticism from heavyweight members of his own party.
Tim Yeo, formerly against Heathrow expansion, said the
PM must decide if he was a man or a mouse and drop objections
to it.
London mayor Boris Johnson called on the PM to "stop pussyfooting" around the matter.
Johnson, tipped as a possible future leader of the party, favours adding to London's runway capacity, but not at Heathrow. He wants to build a brand new airport in the Thames Estuary - dubbed "Boris Island".
Commissioning a review will anger some business leaders who urge action now to kickstart the UK economy.