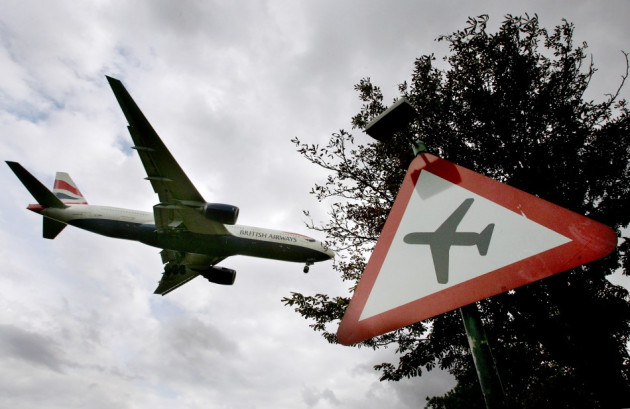 One of the leading Conservative voices on environmental issues has called on David Cameron to drop his objections to a third runway at Heathrow.
Former environment minister Tim Yeo, writing in the Telegraph, has asked Cameron to give the project an immediate go-ahead and said the prime minisiter should ask himself whether he was "a man or a mouse" over the airport debate.
Yeo was adding his voice to that of London mayor Boris Johnson, who has been outspoken in his support for an extra runway, and housing minister Grant Shapps, who claimed that the UK would not be a great trading nation unless the airport were expanded.
Yeo's comments will draw renewed attention to the runway debate, which has been ongoing for several years and has been passionately fought by environmental campaigners and local residents, who have come up against business leaders who claim the extra runway will give the economy a shot in the arm.
Yeo used the example of the UK's trade links to China and the lack of direct flights to areas such as the huge central city of Chongqing to claim Britain was falling behind its European rivals.
He explained that his initial support for Cameron's objections to expansion was based purely on environmental concerns over increased carbon emissions.
"But the world was very different then," he adds. "China's economy was barely two thirds of its present size and other Asian tigers were much smaller, too.
"Now, not only are our competitors stealing a march on us but we also need to modernise our transport infrastructure - and where better to start than with the third runway at Heathrow?"
Rather than representing a U-turn, Yeo claimed the third runway call represented an "evidence-based reappraisal of a transport infrastructure that looks increasingly Third World compared with much of Asia - and a recognition that the UK needs more airport capacity in this decade - not the 2030s".
He argued that the environmental arguments were falling apart as the UK continued to push its greenhouse gas emissions down within the EU cap.
He added: "If Heathrow expands, so remaining the European destination of choice, airlines will fly their newest and quietest aircraft to it. If not, then older and noisier planes will be the norm."
No takeoff?
Despite Yeo's confidence in the viability and necessity of the project, transport secretary Justine Greening told BBC Today that it was not a "long-term solution".
She said: "One of the problems of the third runway - aside from noise, air pollution and surface access - is that it's not a full-length runway, it can't take any major new planes."
She said that consultation on airport capacity would be revealed when parliament returns and allow those arguing for expansion to make their case "I don't think any of the facts have changed around the third runway," she added.