UK Loses £14bn a Year On Lower Heathrow Capacity
Lost trade amount could go up to £26bn a year by 2030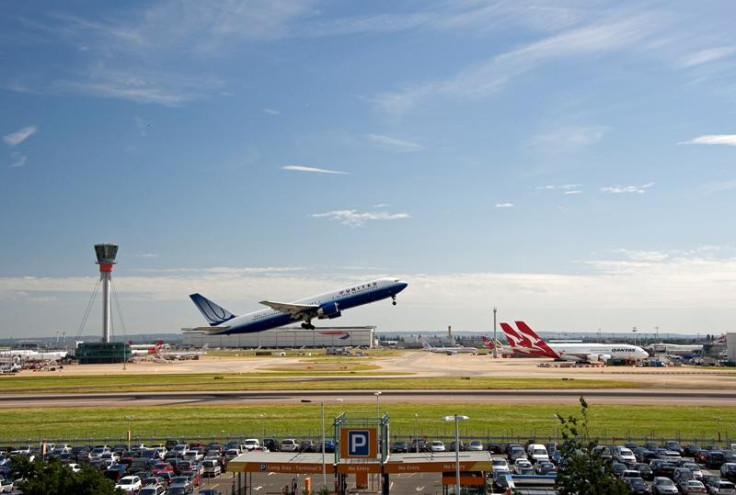 London's Heathrow is currently losing out on £14bn a year in lost trade because it has reached its full capacity, according to a report published by the airport.
The figure could go up to £26bn a year by 2030, adds the report, which is entitled One Hub Or None.
Senior management previously advocated the construction of a third runway at Heathrow, which is currently running at about 99 percent capacity. However the government has ruled out this proposal for the time being and asked a commission headed by Sir Howard Davies to assess the feasibility of other alternatives.
The commission is expected to submit an interim report by the end of 2013 and a full report will be submitted in 2015. Prepared by consultants Frontier Economics, it will be handed to the commission as a response from the airport.
The choice for the UK was not between two hubs or one, but one hub or none, according to the report. As a dual-hub plan with two sites serving as hub airports is unviable, the UK would fall behind its competitors if it does not increase the capacity at Heathrow or replace it with a larger hub, the authors add.
The study notes that one-third of the airport's annual trade is under threat due to its poor aviation links to Chinese cities. In 2012, the airport added a route to China's Guangzhou, while its European rivals in Frankfurt, Paris and Amsterdam added seven new routes to China, the Financial Times reports.
The proposed third runway at the airport, however, is facing opposition. Earlier London Mayor Boris Johnson, who is advocating a Heathrow replacement in the Thames estuary, met Sir Howard and opposed the plan to extend Heathrow.
In addition, a campaign group representing more than 20 councils near Heathrow will tell the commission that an additional runway would destroy the quality of life for people living there.
In October, the think tank, Policy Exchange, suggested replacement of Heathrow's existing runways with four new ones to the west of the current site to solve the capacity issue. Other proposals include building a second runway at Gatwick or Stansted, expanding Luton, and Johnson's replacement in the Thames estuary.
In a poll involving 93 parliament members earlier this week, only 16 percent backed the "Boris Island" scheme, while 46 percent supported expansion at Heathrow.
© Copyright IBTimes 2023. All rights reserved.