Conservative pundit Ann Coulter's cancelled appearance at the University of California, Berkeley drew hundreds of her supporters to a nearby park, many of them dressed in flak jackets, helmets and other protective gear in anticipation of violence. Many wore "Make America Great Again" caps and displayed symbols such as Pepe le Frog and the Kekistan flag, which have become associated with the alt-right movement via 4chan.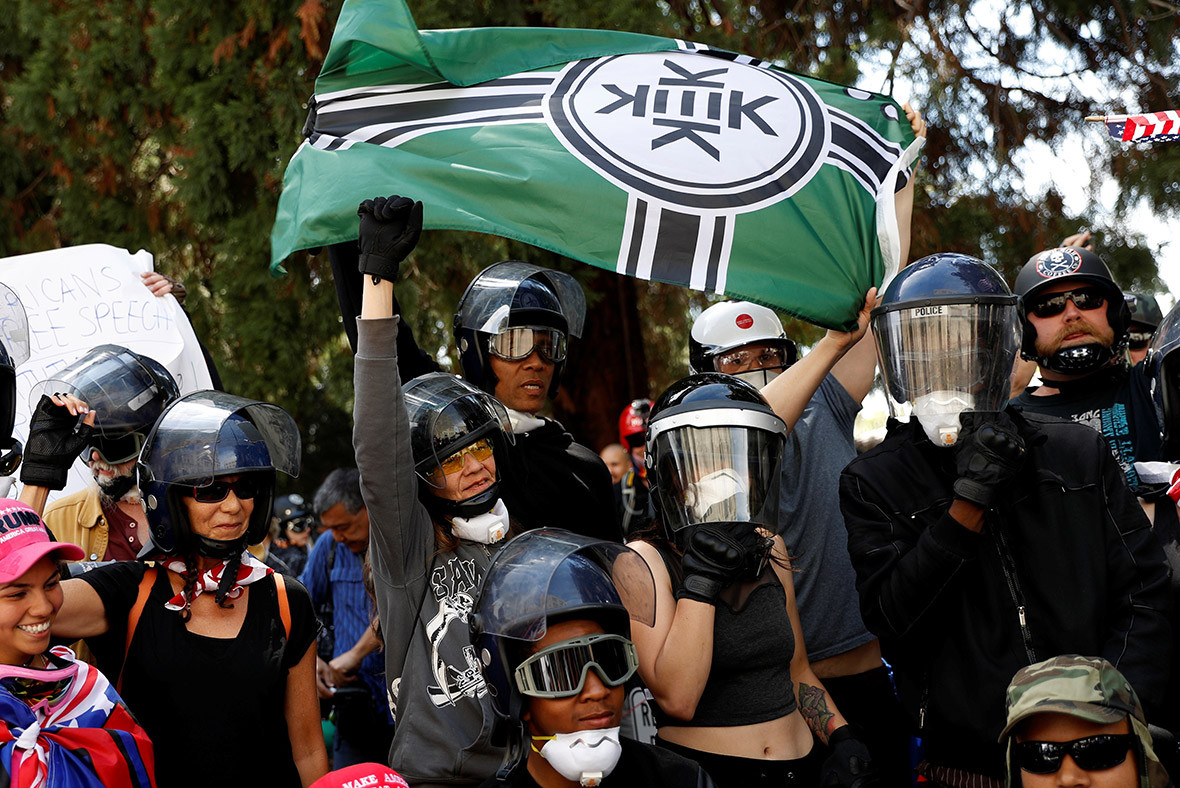 However, there were no major confrontations between Coulter's supporters and opponents, largely because of a significant police presence and the fact that members of an extremist left-wing group did not show up to provoke clashes. While the afternoon rally ended without serious conflict, police at one point formed a human wall in the street separating anti-Trump protesters from the park where pro-Trump groups were gathered.
Coulter had publicly floated the idea of making a controversial visit to Berkeley despite the cancellation, but did not show. Many lamented what they called the latest blow to free speech in the home of America's free speech movement. Both her supporters and detractors voiced frustration that she didn't get to speak and that the university's reputation as a bastion of tolerance was suffering. Coulter had planned to give a speech on illegal immigration.
Gavin McInnes, co-founder of Vice Media and founder of the pro-Trump "Proud Boys," was one of several speakers at the gathering. He delivered the speech Coulter had planned to give on illegal immigration, on her behalf, to the crowd's raucous applause. "They tried to ban her and we can't allow that. It's unacceptable," McInnes said as he left the gathering surrounded by private security. "Free speech is about uncomfortable speech. Yes, it's often about hate speech and it's about speech that's banned."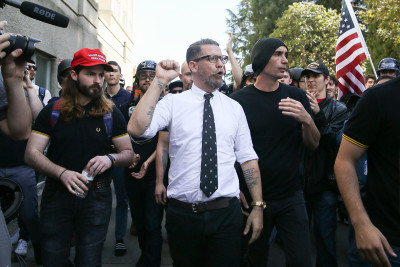 Anti-Coulter and anti-Trump protesters at the park held a banner that read: "It's not about 'free speech,' it's about bigots trying to normalise hate." Six people were arrested, including one for obstructing an officer and wearing a mask to evade police, and another for possessing a knife.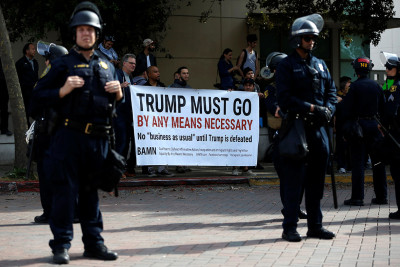 Earlier this month, a bloody brawl broke out in Berkeley at a pro-Trump protest that featured speeches by members of the white nationalist right. They clashed with a group of Trump critics who called themselves anti-fascists. In February, violent protesters forced the cancellation of a speech by right-wing writer Milo Yiannopoulos, who like Coulter was invited by campus Republicans.
Officials at UC Berkeley said they feared renewed violence on campus if Coulter followed through with plans to speak, citing "very specific intelligence" of threats that could endanger Coulter and students, which Coulter said was motivated by a university bias against conservative speakers.