A detailed look at North Korea's long range missiles and advanced weaponry
The weapons shown during the five major parades staged in North Korea under its current leader Kim Jong-un.
North Korea conducted a big live-fire exercise to mark the 85th anniversary of the founding of its military by deploying a large number of long-range artillery units on its east coast for a live-fire drill. State-run television showed photographs of leader Kim Jong-un watching the artillery drill.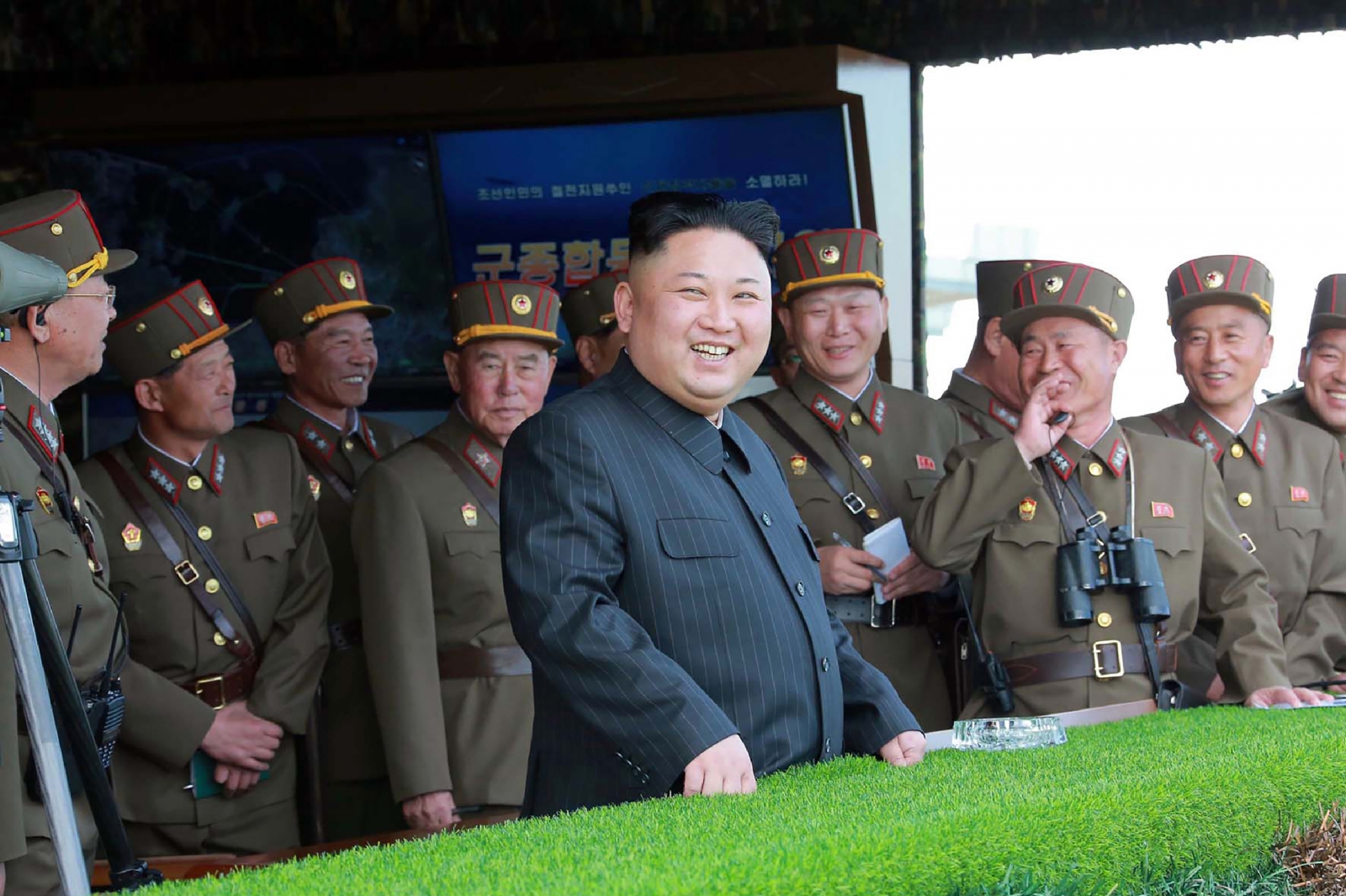 While this display showed off North Korea's artillery capabilities, a huge parade held to mark Kim Il-sung's birthday on 15 April focused more on new missiles and less on tanks and artillery, suggesting it was trying to project the image of a country with advanced capabilities in warfare. The Reuters graphics team has analysed the weapons shown during the five major parades staged in North Korea under Kim Jong-un, who took power in 2011 after the death of his father.
Their analysis shows there has been a gradual decline in tanks and artillery pieces on display since 2012, Kim Jong-un's first parade as leader, and a move to more long-range missiles.
"This shift might indicate North Korea wants to redefine the outside world's perception of its military capabilities from masses of troops and tanks to more advanced weapon systems," said David Schmerler, a research associate at the James Martin Centre for Nonproliferation. Weapons analysts said they believed some of the missiles on display were new types of intercontinental ballistic missiles.
The North has said it has developed and would launch a missile that can strike the mainland United States but officials and experts believe it is some time away from mastering all the necessary technology.
North Korea's growing nuclear and missile threat is perhaps the most serious security challenge confronting US President Donald Trump. He has vowed to prevent North Korea from being able to hit the United States with a nuclear missile and has said all options are on the table, including a military strike.
Trump sent the USS Carl Vinson aircraft carrier strike group for exercises off the Korean peninsula as a warning to Pyongyang, but US officials say sanctions, not military strikes, are the preferred option. Trump called North Korea a global threat and "a problem that we have to finally solve" and said the UN Security Council must be prepared to impose new sanctions.