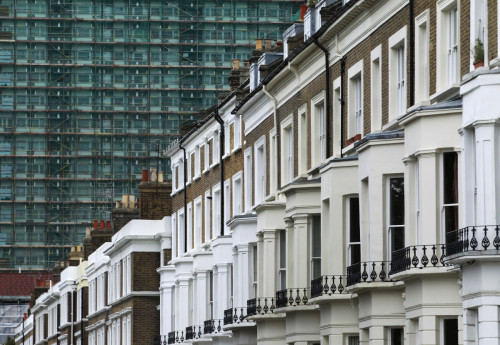 The average asking price for a UK home saw its biggest-ever rise for a January at the start of 2014, according to a property website.
Rightmove said in its house price index report for January that the average asking price rose by £2,406 to £243,861, a 1% increase. Across the year this was a 6.4% jump, or £14,432.
It comes in the same month as government guarantees for banks' mortgage lending kick in under the controversial Help to Buy scheme.
"This is the strongest start to a new year for house prices that Rightmove has ever recorded, and that will get some potential sellers salivating at the thought of better moving prospects," said Miles Shipside, Rightmove director and housing market analyst.
There are fears of a bubble over the government's stimulus for the mortgage market because of a constrained housing supply in the UK.
According to official figures, there was little over 117,000 housing starts by builders during 2013 against estimates of 290,000 needed to keep up with demand.
Mortgage approvals have risen across the same period. The Bank of England said there were 70,758 mortgage applications approved by lenders in November, a five-year high as Help to Buy grips the market.
Prime Minister David Cameron said Help to Buy had helped secure £1bn in mortgage lending during its first three months alone.
As a result of tight supply and greater demand, the Office for National Statistics (ONS) said UK house prices rose by 5.5% on average in 2013. London alone saw a 12.5% leap in house prices.
Rightmove said the housing stock on offer in its branches hit a seven-year low in January. Average stock for sale per Rightmove agency dropped to 58, its lowest level since February 2007.
"Prospective movers in popular locations could find the price to enter the market or the difference to trade up a lot more enticing if they act sooner rather than later," said Shipside.
"With the lowest available stocks for sale on agents' books for seven years and the new year showing that the signals are set for a busy spring, buyers in those areas with some pricing legs left will benefit from acting early."