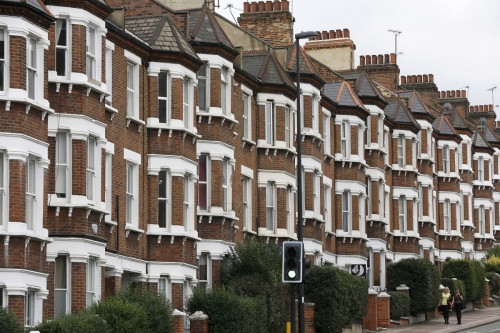 Britain's landlords are raking in over £14,000 a year on average from rising rents and house prices because of the dearth of supply.
According to LSL Property Services, which owns estate agents Reeds Rains and Your Move, total annual returns for owners of rental property grew 8.8% in the year to December 2013.
Return on rental income hit an average of £8,189 over the period, while the capital gain from soaring house prices was £6,183.
The growth in rent slowed to 1.5% over the year from 3.2% before, but this increase is still ahead of UK pay which is rising at a rate of 0.8%.
This squeeze is reflected by a sharp rise in the total amount of late rental payments between November and December to £330m. Late payments now represent 9.7% of all rent, up from 6.6% in November.
"Steadier rent rises, and the usual seasonal dip over the winter shouldn't put off anyone considering a buy-to-let investment," said David Newnes, director of LSL Property Services.
"Returns have picked up considerably over the last six months, underpinned by solid rental yields and boosted by rejuvenated chances of capital appreciation.
"Rents will keep rising on an annual basis for the foreseeable future, while buy-to-let mortgages are still becoming more available and at more affordable rates."
He added: "Supply of housing is still seriously restricted in the UK, so much-needed investment looks set to be handsomely rewarded as demand is driven further by an economic pick-up in 2014."
According to official figures, 117,000 new homes were built in the year to October 2013 against estimates of 290,000 needed to keep up with demand.
A number of pressures have been put on the UK's taut housing supply. Among them are rising demand for property amid mortgage market stimulus such as the Help to Buy scheme; a growing population; immigration; and a limited social housing stock.
Fuelling mortgage lending in particular has driven house prices up by 5.5% on average over 2013, according to the Office for National Statistics (ONS), even as incomes have fallen in real terms.