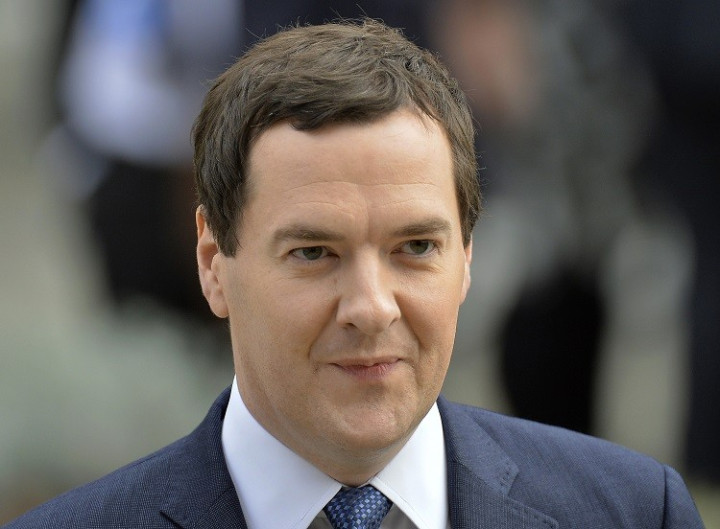 A contentious government guarantee for banks on their mortgage lending under the Help to Buy scheme has officially launched, three months ahead of the original schedule.
For a fee, the government will underwrite a bank's mortgage lending for a period of up to seven years in order to reduce the institution's risk exposure and so, in theory, stimulate a greater flow of home loans into the real economy.
"Through Help to Buy: mortgage guarantee I want to help those families that have saved for years, earn decent salaries, but cannot afford the deposits currently being asked for by the banks," said Chancellor George Osborne.
"I want young people to have the same chance of getting on the property ladder as their parents and grandparents.
"Too many people are still being denied the dream of owning their own home, which is why we have brought forward the launch of this scheme, so as of today borrowers can start applying for a mortgage with a 5% deposit."
The commercial fee to be paid by a participating bank using the guarantee will be calculated by the government as a percentage of each loan. Depending on the size of the deposit requirement for the mortgage, the government will underwrite up to 15% of the property's value.
All repayment based residential mortgages will qualify, including remortgages as well as first time buyers. Homes, both existing and new builds, worth up to a cap of £600,000 will be eligible.
This is the second part of Help to Buy. The first part, which launched in April 2013, was an extension of existing schemes that sees the government offer first time buyers and equity loan with an interest-free period for up to 20% of a new-build property's value.
So far, Lloyds Banking Group, RBS Group, HSBC, Aldermore and Virgin Money have signed up to use the guarantees.
UK House Price Bubble?
Osborne hopes that by increasing demand in the housing market, construction firms will react by addressing the supply shortage of affordable homes.
However, there have been many critics who say that unless supply is drastically improved then he runs the risk of inflating a house price bubble.
The chancellor wants to increase housing supply without spending public money because he is wedded to an austerity programme as he seeks to erase the structural deficit in the Treasury's finances and reduce national debt, which is above £1tn and rising.
Many have said he is playing with fire in the housing market by gambling that increasing demand will in turn trigger a wave of new and sufficient supply.
"If ministers are serious about helping first time buyers they should bring forward investment to build more affordable homes," said Chris Leslie, Labour's shadow chief secretary to the Treasury.
"Rising demand for housing must be matched with rising supply, but under this Government house building is at its lowest level since the 1920s.
"Unless George Osborne acts now to build more affordable homes, as we have urged, then soaring prices risk making it even harder for first-time buyers to get on the housing ladder."
He added: "You can't tackle the cost of living crisis without building more homes."
However, others point to the steep decline in house prices across most UK regions since the financial crisis, where they are below their 2008 peaks.
It is only in London and the south east that UK house prices are above where they were then and this, say sceptics of a housing bubble, is because the fundamentals are strong.
"We believe housing currently is recovering from depressed levels, and not in a bubble. In real terms, prices are about 25% below the 2007 peak, a similar decline to that seen in the mid-90s," said a note from Citi.
"Housing turnover in 2012 was about half the pre-crisis norm, and national home-ownership rates have been falling in recent years.
"Indeed, HTB includes measures aimed at cutting bubble risks. It is not available for interest-only mortgages or loans with self-certified incomes.
"The £600k cap will limit its role in the highest-priced parts of London. Nationally, only 5% of housing transactions in August exceeded £600k, but this share rises to 14% in Greater London and 70% in Kensington and Chelsea.
"The BoE's Financial Policy Committee will review the scheme annually and can vary the fees or price cap if they judge HTB risks creating instability. The scheme can only be extended beyond three years with FPC approval. These are important safeguards in our view."