Help to Buy: Santander Signs Up to UK Government's Mortgage Guarantee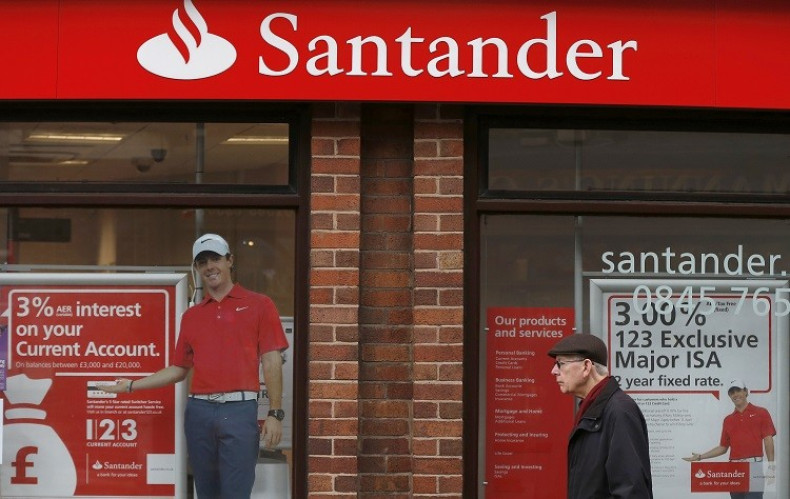 Santander, one of the biggest mortgage lenders in the UK, has become the latest bank to sign up to the government's controversial Help to Buy scheme.
It follows announcements by state-backed RBS Group and Lloyds Banking Group that their institutions will use Help to Buy to support their mortgage lending, as well as HSBC, Aldermore and Virgin Money.
Under the Help to Buy scheme, banks can pay a fee to the government which will then underwrite a significant portion of a mortgage in order to reduce the lender's risk and so bring down deposit requirements for consumers, which have been a barrier to borrowing since the financial crisis.
"We are going to participate," confirmed Santander Chief Executive Ana Botin to Reuters.
"We will announce the details on how we will participate closer to the date when we will be launching."
Despite still being one of the biggest lenders, Santander's share of the consumer mortgage market slumped by 38% across 2012 on the year before, to £14.6bn. It accounted for just over a tenth of the whole market.
Housing Bubble
Chancellor George Osborne hopes that by spurring on more demand in the UK housing market, building firms will react by addressing the already insufficient supply.
Osborne has ruled out pumping more public money into housebuilding because of his austerity programme to erase the structural deficit in public finances.
However, critics say that his efforts to stimulate even more mortgage lending into a housing market that has a serious dearth in supply risks the inflation of another house price bubble.
Fitch, the credit ratings agency, cautioned that it is unlikely Help to Buy will lead to increased building volumes. Instead, housebuilders would profit from rising prices and banks would cash in on increased mortgage lending.
Others say that there is no evidence a bubble will be inflated. They say there is much slack in prices across the UK regions and that what the country is witnessing is a recovery in the market.
"We believe housing currently is recovering from depressed levels, and not in a bubble. In real terms, prices are about 25% below the 2007 peak, a similar decline to that seen in the mid-90s," said a note from Citi.
"Housing turnover in 2012 was about half the pre-crisis norm, and national home-ownership rates have been falling in recent years.
"Indeed, HTB includes measures aimed at cutting bubble risks. It is not available for interest-only mortgages or loans with self-certified incomes.
"The £600k cap will limit its role in the highest-priced parts of London. Nationally, only 5% of housing transactions in August exceeded £600k, but this share rises to 14% in Greater London and 70% in Kensington and Chelsea.
"The BoE's Financial Policy Committee will review the scheme annually and can vary the fees or price cap if they judge HTB risks creating instability. The scheme can only be extended beyond three years with FPC approval. These are important safeguards in our view."