Henrikh Mkhitaryan reveals Arsene Wenger is the reason why he always wanted to come to Arsenal
The attacking midfielder had spoken about his desire to play for the Gunners in an interview with Uefa in 2009.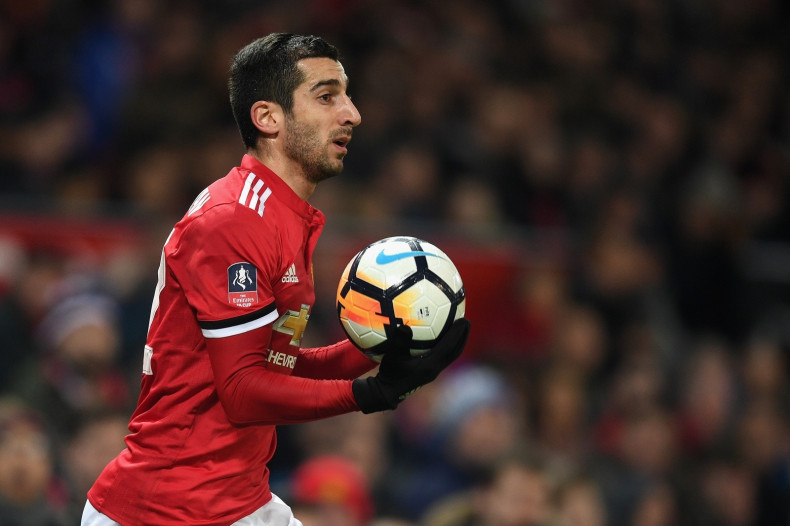 Henrikh Mkhitaryan has revealed that Arsene Wenger is the reason why he had always wanted to play for Arsenal and that his philosophy on the pitch is similar to how the Armenian likes to go about his business. The 29-year-old completed a move to north London in a swap deal which saw Alexis Sanchez go the other way to Manchester United.
The attacking midfielder had spoken about his desire to play for Arsenal in an interview with Uefa in 2009 in which he praised Wenger for giving young players a chance to express themselves. Nine years hence, he has finally made his way to the Emirates, having spent eighteen months at United, where he struggled to have an impact.
Mkhitaryan – who was cup-tied in the semi-final of the Carabao Cup against Chelsea – is expected to make his debut for the Gunners in Tuesday's (30 January) Premier League clash against Swansea City, where the entire Arsenal fanbase will be looking at him and expecting him to make an immediate impact.
He has accepted the fans' expectations on his shoulders but insisted that having the respect of a manager such as Wenger goes a long way in being able to perform at his highest level.
"Of course, it's very important to have respect from your manager," he told Arsenal's official website. "I know that he's demanding and he likes his players to explore. He was one of the [reasons] to join Arsenal as well because everyone knows he's a great manager.
"I've known him for a long time and, of course, it was not very difficult to make this decision to come to Arsenal, because I think the way that Arsenal play [make] it a dream for every player to come here and play offensive football."
Meanwhile, Mkhitaryan has been backed to realise his potential under Wenger by Armenia national football team manager Artur Petrosyan, who believes the player had a problem with Jose Mourinho's style of play and will be better off at a club which thrives on playing attacking football.
"I think Henrikh had a problem with the United coach, and at Arsenal, it will be another thing and not the same situation. There will not be so much pressure on him defensively. Yes, he [Wenger] likes them to play better football. I think Wenger is better for Henrikh," Petrosyan said, as quoted by the Mirror.