Henrikh Mkhitaryan says he chose the "best moment" to leave Manchester United for Arsenal and give his career a fresh start.
Mkhitaryan joined the Gunners last month after falling out of favour with United boss Jose Mourinho. He was part of a straight swap deal that saw Alexis Sanchez move to Old Trafford.
The Armenia international said the desire to play more first-team football was one of the factors that contributed to his decision to change clubs midway through the season.
"Of course sometimes you need some refreshing," Mkhitaryan was quoted as saying by London Evening Standard.
"And I think this was the best moment for me, because there were a few things that didn't work out in Manchester.
"I was 29 years old, I wanted to play more, because I know that in a few years' time I'll be able to end my football career, and it's very important for me to make my name bigger.
"That's why, maybe, it was the best moment, and the best time to change something and to get a new challenge, a new club, and start everything from zero."
Mkhitaryan added that he was looking forward to developing a positive working relationship with Gunners manager Arsene Wenger after his relationship with Mourinho broke down towards the end of his United stint.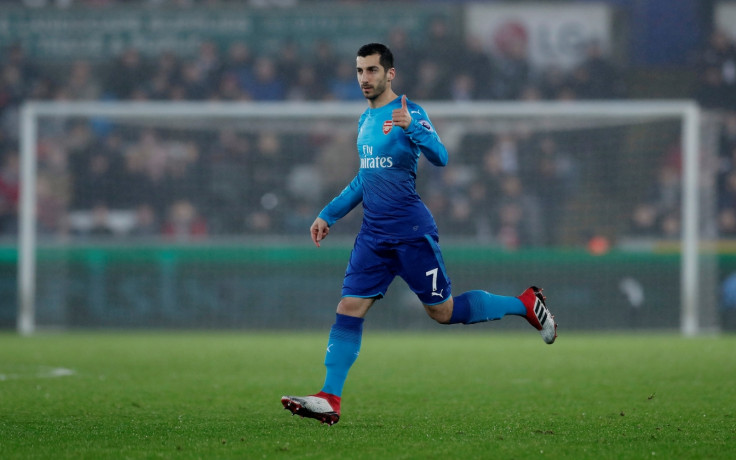 "I've learned a lot from my previous two managers, [Jurgen] Klopp and Mourinho, and I want to learn more from Arsene Wenger as well," he said. "And it's too early to compare them to each other, I still need time to work with Arsene Wenger.
"Of course from the time being here I've learned a lot already, and I want to learn more."
Mkhitaryan contributed three assists on his Arsenal debut to help sweep aside Everton in a 5-1 win, but his second appearance had a far less rosy outcome, with the Gunners falling to a 1-0 defeat against arch rivals Tottenham at Wembley.