US President-elect Donald Trump has hit out at the media over claims he is in "agreement" with Wikileaks founder Julian Assange.
The Republican had quoted Assange by name in a tweet on Wednesday, 4 January, stating the Wikileaks founder said the Democratic National Committee "could have been hacked by a 14-year-old".
But after media reported the story, the president-elect hit out at suggestions he had agreed with Assange.
In a series of follow-up tweets, Trump wrote: "The dishonest media likes saying that I am in Agreement with Julian Assange - wrong. I simply state what he states, it is for the people to make up their own minds as to the truth. The media lies to make it look like I am against "Intelligence" when in fact I am a big fan!"
Trump's original tweet had prompted a backlash from those who felt he was ignoring consensus from US intelligence agencies that Russia was responsible for the DNC hack – a viewpoint he has continuously refused to support.
"Julian Assange said 'a 14 year old could have hacked Podesta' - why was DNC so careless? Also said Russians did not give him the info!" Trump's original tweet said.
Members of the GOP, including senator Lyndsey Graham, criticised the tweet.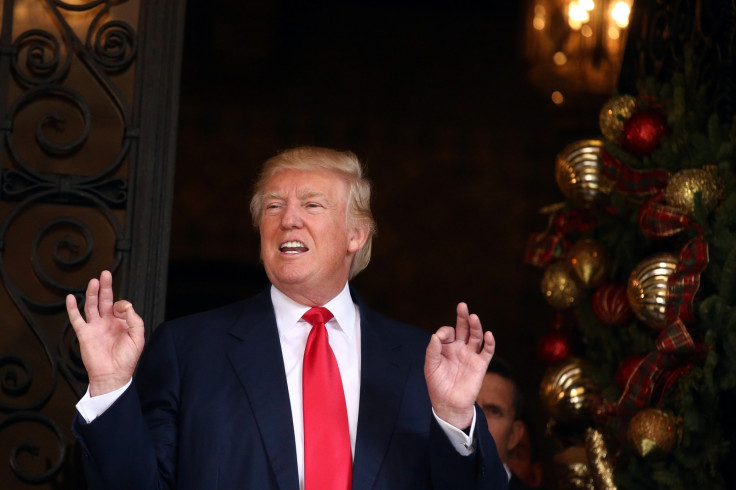 "I don't believe any American should give a whole lot of credibility to anything Julian Assange says. No American should be duped by him," Graham tweeted.
"Assange has a record of undermining the United States. He's no friend to America or democracy," the senator added in his next tweet.
However, Trump is now insisting that he does pay attention to the intelligence community, despite not having acknowledged their information on Russia's alleged involvement in the US election hack.