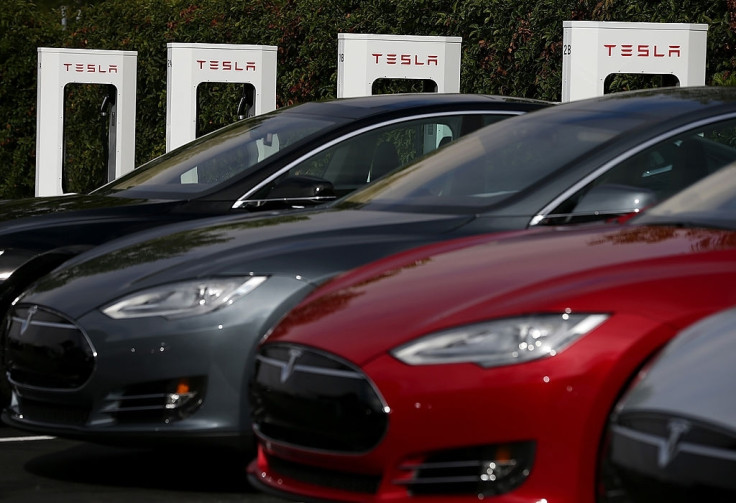 Tesla's Supercharger network is growing, with the company opening new, smaller stations in the US, according to the electric car manufacturer's new blog post.
The Elon Musk-owned company, which has set up around 1,000 fast-charging Supercharger stations in North America, is going to increase its presence in dense and heavily-populated cities by coming up with smaller Supercharger outlets.
The company will start with US cities like Chicago and Boston before moving on to New York, Los Angeles, Austin and a few others in 2017, according to a map of the Supercharger network. It then plans to extend this setup to several cities across North America by the end of 2018.
The current network of Tesla Superchargers is limited to highways, which aid long overnight journeys by delivering a dedicated 120kW of power and charging the vehicles within 30 minutes to an hour.
City drivers, on the other hand, charge their vehicles at home or work, with no other convenient charging solutions in place.
That's something Tesla's new city chargers will change. These Superchargers will come with a new architecture to support a higher volume of cars and to provide higher efficiency in crowded areas. The chargers will be able to deliver up to 72kW of power to each car and replenish the battery in about 45-50 minutes, which is slightly slower than the ones on the highway.
The effort, according to the company, will make ownership of Tesla cars easier for everyone, even for "those without immediate access to home or workplace charging".
Tesla added that the new Superchargers will be installed near grocery stores, shopping centers, and other central locales to help owners charge their vehicles while running errands.
As for the pricing for the use of these new stations, the company said, "They have the same pricing as our existing Superchargers, which is far cheaper than the cost of gasoline."