Tesla wants to install Superchargers at petrol stations
Tesla is in talks to bring its Supercharger network to existing petrol stations.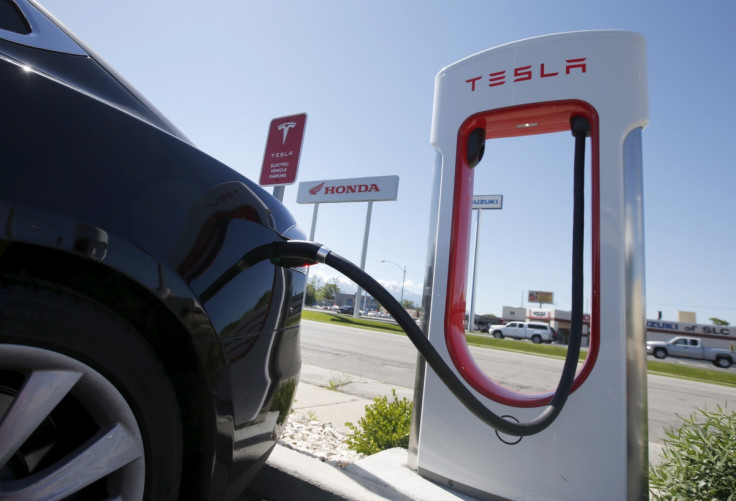 Despite a growing number of Supercharger stations opening across the UK, Europe and elsewhere, charging a Tesla electric car is still not as convenient as refilling with petrol or diesel. But Elon Musk's company is hoping to change this, by partnering with the companies who manage refuelling stations.
In the US, where the Supercharger network already allows Tesla drivers to travel from coast to coast for free, petrol station chain operator Sheetz has revealed it is in talks with Tesla. Sheetz manages around 500 refuelling stations across the US, a figure Tesla's Supercharger network passed only last year.
A resulting deal could therefore see Tesla double its charging network in one move, and drivers will get to make use of the shop already at each station.
Currently, many Superchargers are located in car parks or away from shops or anywhere else you would actually want to go. A shop or cafe nearby would make the 40-minute recharge time much more bearable.
"We've had discussions with [Tesla] about putting their chargers in our stores," Sheetz executive vice president of petroleum, Michael Lorenz, told the Wall Street Journal. "We haven't done anything yet, but we're continuing those discussions."
Tesla has not commented directly on these discussions with Sheetz, but says it is actively speaking to petrol stations, hotels and restaurants in the hope that high-speed chargers can be installed there. As well as its Supercharger network, Tesla is also already working to build a network of destination chargers' which are slower, but are located at places like hotels and shopping centres, where drivers don't mind parking up to charge for a long time, or even overnight.
Making charging more convenient is the most important electric car manufacturers must overcome if the move away from petrol and diesel is to be a mass-market success. Currently there are far fewer chargers than petrol pumps, and with battery range not yet matching that of internal combustion engines, 'range anxiety' is still a major reason for consumers to avoid electric cars for now. This will undoubtedly change, and expanding the charging network will help.
And although this may sound like a death knell for petrol stations, they actually earn most of their profit from items sold in the shop. If that shop also incorporates a cafe, then electric car drivers are likely to sit down, stay and spend more money while their car chargers, unlike petrol drivers who quickly fill up, make a small purchase in the shop, and leave.
© Copyright IBTimes 2023. All rights reserved.