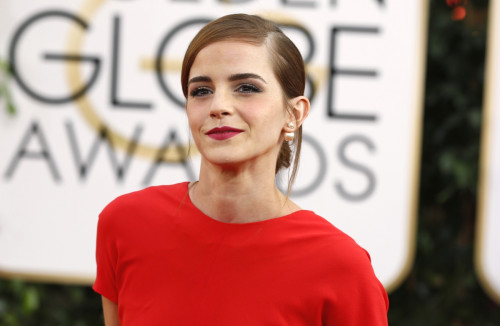 She found fame as schoolgirl Hermione Granger in the Harry Potter franchise, but Emma Watson is drifting further from her squeaky-clean image with her darkest role yet.
The 23-year-old British actress is preparing to star alongside Ethan Hawke in Alejandro Amenabar's upcoming incest thriller, Regression.
She was handpicked by the Spanish director, who is best known for his 2001 supernatural thriller The Others, which starred Nicole Kidman and grossed more than $200 million worldwide.
"Emma is a beautiful, humane, sensitive and very talented woman. I feel very fortunate to be working with her," he said of the casting.
"Her long-standing stellar career has barely begun."
Since graduating from the Harry Potter franchise, Watson has appeared in other big screen hits including The Bling Ring, My Week With Marilyn and Perks of Being a Wallflower.
The former Oxford University student said she is looking forward to taking on the gritty role in the film about a girl who is raped by her father.
"I am passionate about Alejandro and his work and am so happy to be collaborating with him," she said.
"I'm really excited by the challenge my character presents to me as an actress."
Although storyline details remain under wraps, Regression is tipped for a 2015 release.