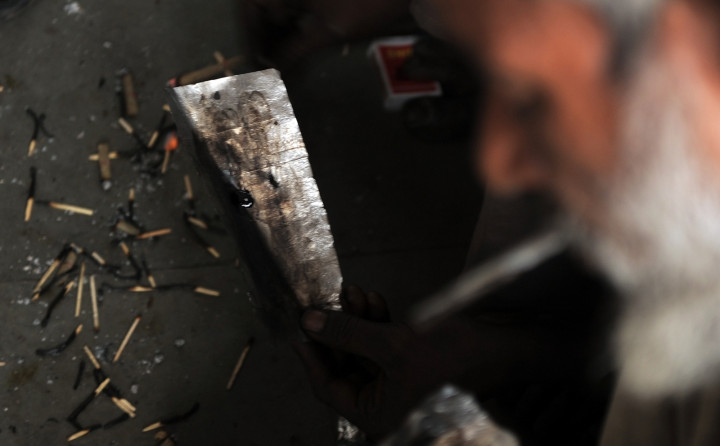 Heroin users will be given free foil by healthcare professionals to help them break their addiction, the government has announced today.
The move follows a report by the independent Advisory Council on the Misuse of Drugs which concluded last year that offering foil can help an addict in their eventual recovery.
This is by encouraging users to smoke rather than inject the drug, and also to provide a safer way of heating up the drug – addicts using tin foil designed for cooking are at risk of toxins from vegetable oil released when the foil is burnt.
Addicts use foil to warm heroin and breathe in its fumes in a practice known amongst users as "chasing the dragon". Other drugs such as crystal meth and cocaine can also be taken this way.
Health experts believe that the new policy will make users think twice about injecting substances, which can lead to blood-borne viruses like HIV and hepatitis B and also damages veins and soft tissue.
There is also a reduced chance of fatal overdose when smoking the drug compared with injecting it.
The change in the law, which currently prohibits the supply of "articles to be used for the preparation of consumption of illicit drugs" (the law doesn't apply to needles) will come into force in September. It will apply to doctors and nurses working in the NHS and in privately run treatment centres.
Crime prevention minister Norman Baker says the evidence shows that providing foil does not encourage drug use, but spurs addicts to get help.
"By allowing foil to be legally provided by healthcare professionals we are taking another positive step in reducing the number of individuals, families and communities whose lives are destroyed by drugs", Baker told The Independent.
The move comes amid signs that usage of the most addictive substances is falling, particularly in younger age groups, among whom heroin has fallen out of fashion compared with party drugs.
However, recent figures suggest almost 300,000 people in England still use heroin and crack cocaine, with 529 deaths in England and 46 in Wales in 2012 linked to heroin.