Police are said to be closing in on the individuals who sold Peaches Geldof the lethal heroin that caused her death.
It is believed officers have identified a 'handful' of suspects who may have sold her the dangerously high doses of the drug, which an inquest revealed was 61% pure – more than twice the purity of heroin commonly traded on the street.
It is believed officers are gearing up to arrest suspects they believe gave Peaches the heroin.
A source told the Sunday Mirror: "The astonishingly high purity levels of the drug are a major concern and mean that somebody is selling heroin at a strength that is well capable of killing again. They have to be found and they have to be stopped."
The developments come as a new book, by singer and heroin user Pete Doherty, offered a dark insight into Peaches' drug addiction.
From Albion To Shangri-la, which documents Doherty's the life and musical performances of Doherty's bands The Libertines and Babyshambles, includes more than 200 pages of drug-induced writings.
One is said to be by Peaches and reads: "I solemnly swear I am not going to die."
The Kindle version of the book includes a photograph of a page in his diary showing Peaches' name and mobile phone number written in blood with a syringe.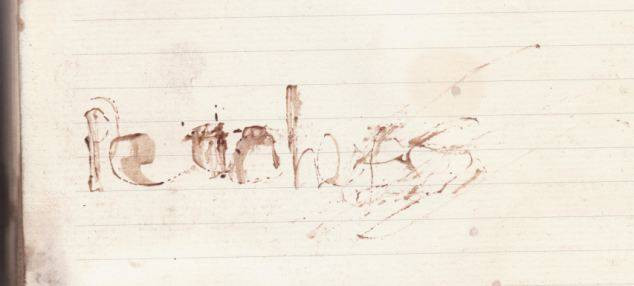 Peaches was the daughter of Boomtown Rats singer Bob Geldof and model and TV presenter Paula Yates.
Ms Yates also died of an overdose when Peaches was 11.
Peaches was found dead in her home in April by her 23-year-old husband, musician Thomas Cohen.
An inquest ruled that the 25-year-old had the high-strength heroin in her system when she died of an overdose at her family home in Wrotham, Kent in April.
Peaches Geldof's 11-month-old son, Phaedra, was alone with her body for up to 15 hours after she died. He was found in another room of the home, which was littered with an array of drugs paraphernalia including burnt spoons, syringes, and hundreds of pounds worth of heroin.