UK high street sales fall unexpectedly in January
Rising petrol prices helped squeeze household budgets and peg back retail spending last month.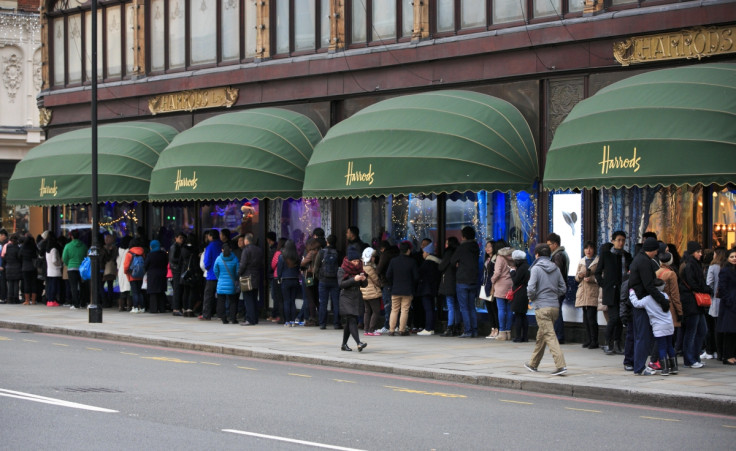 Shoppers unexpectedly reined in their spending last month as high street sales grew at the slowest rate for more than three years as petrol price rises took their toll.
Figures from the Office for National Statistics (ONS) said retail sales grew at 1.5% in January compared to a year ago, the lowest growth since November 2013.
Average store price rises lifted by 1.9% over the year, as inflation continues to rise.
Over the last year average petrol pump prices jumped by 16.1%, squeezing household budgets.
On an annual basis, retail sales grew just 2.6%, down from expectations of a 3.9% jump, the worst figure in more than a year.
The Office for National Statistics said that as a result of the low figure in January, the three-month trend had moved downwards for the first time since the end of 2013.
ONS statistician Kate Davies said: "In the three months to January 2017, retail sales saw the first signs of a fall in the underlying trend since December 2013.
"The evidence suggests that increased prices in fuel and food are significant factors in this slowdown."
Earlier this week the Bank of England said the UK's inflation rate hit its highest level in two and a half years in January at 1.8%, as the impact of a weaker pound and rising energy prices were increasingly passed on to consumers.
The Bank forecasts inflation will touch 2.7% later this year, adding that wage increases will not keep pace with that rise. Other economists say inflation will push as high as 4% in 2017.
Capital Economics UK economist Ruth Gregory said: "January's surprise fall in the official measure of retail sales volumes has brought the recent run of resilient economic news to an abrupt end. And the rest of the year is shaping up to be tough on the high street, given the expected squeeze on consumers' real pay growth."
IHS Global Insight Chief UK and European economist Howard Archer added: "The major problem facing the economy - and retailers in particular - is that it looks inevitable that consumer purchasing power will be squeezed ever harder as 2017 progresses.
"We also suspect that the labour market will soften over the coming months as the economy slows and business concerns and uncertainties over the outlook deepen."
© Copyright IBTimes 2023. All rights reserved.