Highly infectious bird flu virus detected in northern India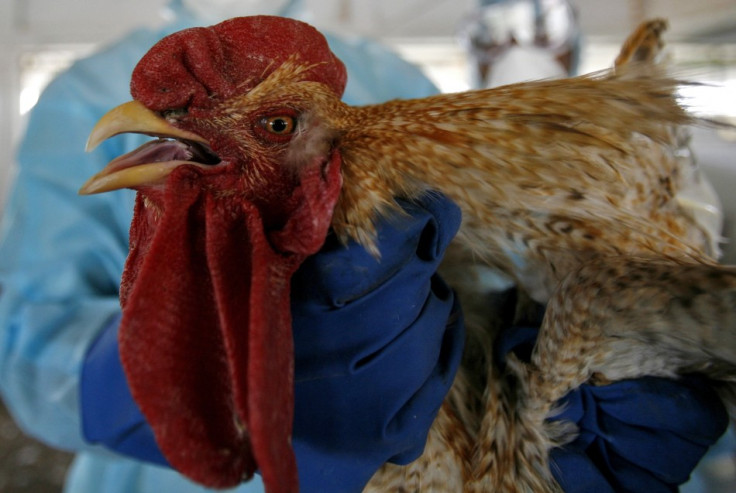 Alongside swine flu which has claimed over 1,800 lives this year alone, India has now reported an outbreak of the highly pathogenic H5N1 bird flu virus in a village in the northern state of Uttar Pradesh.
According to the World Organization for Animal Health (OIE), nearly 190 birds died of the virus in a village in Amethi district in the ongoing outbreak reported early this month.
H5N1 had caused two outbreaks of a highly contagious bird flu virus in the southern state of Kerala late last year, leading to the culling of more than 200,000 birds.
Believed to be transmitted by droppings of migrating birds, bird flu can infect humans who come in contact with the infected bird.
Symptoms are like most other common flu but turn fatal when it worsens into respiratory disease.
Fortunately, the virus has yet to achieve human-to-human transmission, but a small number of mutations could change that, resulting in a pandemic.
Over the past two years, H5N1 has been joined by an array of newly detected H5N2, H5N3, H5N6, and H5N8 strains, all of which are currently circulating in different parts of the world.
The H5N1 virus has spread from Asia to Europe and Africa after it first infected humans in 1997 in Hong Kong. It has killed nearly 60% of the people who have been infected.
Having spread to wild birds, pigs, and even to donkeys, it will be difficult, if not impossible, to eradicate the virus, say experts.
Pandemic concerns
The virus has been causing poultry outbreaks in Asia almost continuously since 2003 and is now endemic in several countries, posing one of the most serious concerns for human health.
"The world needs to be concerned," said the WHO recently noting that the diversity and geographical distribution of influenza viruses currently circulating in wild and domestic birds was unprecedented.
Another deadly strain of bird flu that can infect humans, the H7N9 virus, has been detected to be moving fast across China and gaining genetic diversity in the process.
It is fast mutating and could end up as a pandemic, warned researchers after conducting the largest-ever genomic survey of the virus in poultry
Now endemic in most regions of China, the H7N9 strain of avian virus is swapping genes with other types of flu viruses, giving rise to new strains.
In fact, the H7N9 has seen mutations that allow the virus to spread from birds to humans more easily than avian H5N1 flu.
Germany, the Netherlands and Britain were hit late last year by the H5N8 bird flu strain that has never been detected in humans.
© Copyright IBTimes 2023. All rights reserved.