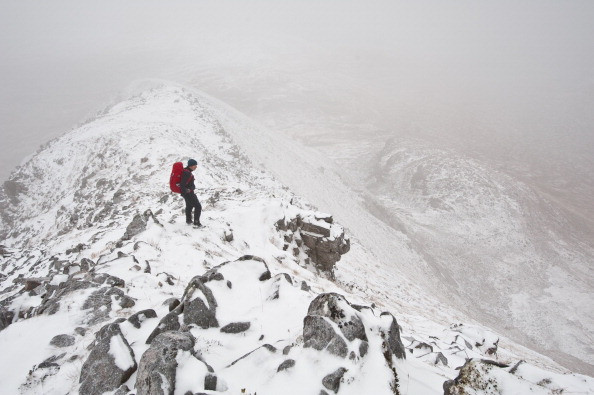 A man was killed by an avalanche while hiking in the blizzard-struck Scottish Highlands.
Search and rescue teams were dispatched on Friday after two men were reported missing when they failed to return from their trek through the Torridon area of the Highlands.
Blizzard conditions meant the search had to be called off and was resumed on Saturday.
Rescuers found one of the men on foot travelling to find help. Soon after they found the other man. He had been killed by an avalanche, said police.
Police said that despite being experienced climbers with proper equipment, they two men were undone by the heavy snow and strong winds that battered the Highlands.
In the winter of 2012-2013, eight people were killed in avalanches in the Highlands, the highest number in years, with 2012 being last year for which full records are available.
A police spokesman said: "On the Friday night police were alerted to two overdue climbers who had undertaken climbs on Coireag Dubh Mor in the Torridon area of the western Highlands.
"Torridon Mountain Rescue Team were alerted and air assistance was provided by Stornoway coastguard helicopter.
"Poor weather conditions made for difficult search conditions.
"The search continued during Saturday. One of the climbers was traced in the early afternoon, walking out to summon assistance for his companion. Both had been avalanched.
"His companion was subsequently traced, but did not survive.
"A report is being submitted to the procurator fiscal."