Britain's Ice Fires: Scotland's Highlands Incinerated by Winter Wildfires [SLIDESHOW]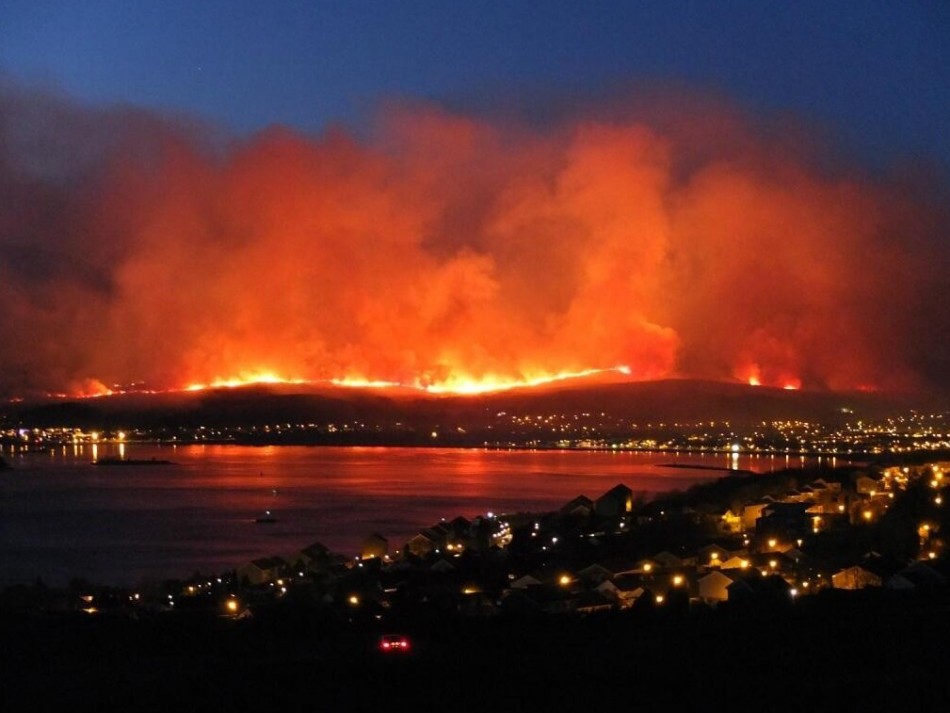 Huge wildfires have burned across Scotland for three days despite the ground beneath being frozen solid.
Over 80 wildfires have left the Scottish countryside incinerated during what was the coldest March in over 50 years, with temperatures plummeting below freezing for much of the month.
Despite widespread snowfall across Scotland, the "unseasonably dry" conditions contributed significantly to the wildfire outbreak, the Scottish Fire and Rescue Service said.
The fires were dealt with by over 150 firefighters and 30 fire engines over the bank holiday weekend.
A spokesperson for the service said: "Whilst much of the country has been affected by wintry conditions the west coast of the Highlands, Skye and the Western Isles have experienced cold but unseasonably dry conditions, which have been a factor in the number of wildfire incidents."
The fires spread across grass and heather for three days in the Highlands, Skye and the Western Isles between 29 March and 1 April.
Firefighters were still battling three "significant" blazes yesterday afternoon. On Monday night, a fire broke out between Corpach and Banavie and stretched for around three miles, covering 650 hectares.
A spokesperson for the Scotland Fire and Rescue Service said: "Personnel in Fire Control and those attending the incidents have worked extremely hard, in some cases for days, to contain and extinguish fires.
"Alongside landowners, police and ambulance staff, they have brought under control fires that were in close proximity to properties.
"I would like to thank all who have exerted great efforts to bring these fires to a safe conclusion over this extremely challenging period."
Other places affected included Gairloch, Kishorn and Braeintra, near Achmore.
"Communities and visitors in the countryside should remember dry ground means there's an added risk of fire starting."
Speaking about the effort of the fire service over the last few days, they added: "Operational crews continue to work tirelessly under arduous conditions to bring these wildfires under control and ensure the safety of the local communities.
"This is testament to the commitment and professionalism of all staff of the Scottish Fire and Rescue Service in the Highland and Island areas, as well as ongoing support from landowners and members of the local communities.
"A significant number of appliance movements have been required to attend these incidents, support crews and ensure regular relief is given to those fighting fires, which has been managed exceptionally by Operations Control in Inverness.
"We would again like to thank local employers who have released our retained and community response crew members to deal with the incidents and maintain the safety of our local communities."
© Copyright IBTimes 2023. All rights reserved.