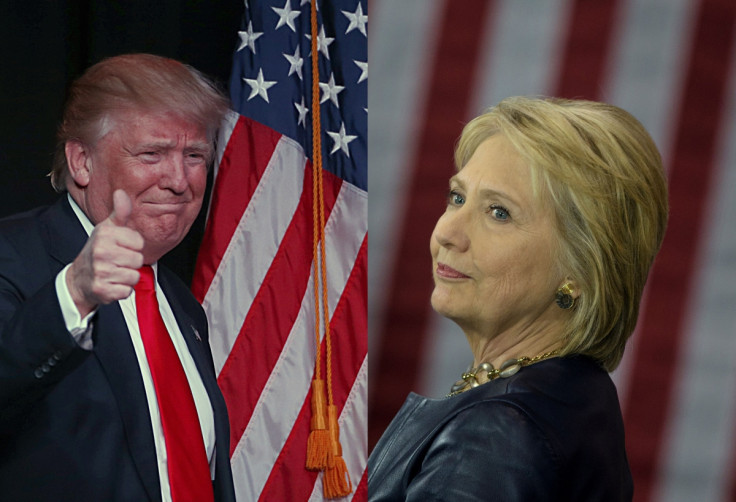 Hillary Clinton is trouble after it emerged that she broke New York's election rules by campaigning in a subway carriage. The AFP press agency released a video of the Democratic candidate meeting commuters while travelling on the New York City metro.
Unfortunately for the former First Lady, this is illegal under Metropolitan Transportation Authority law. Section 1050.6(c)1 of the subway rules prevents election candidates from campaigning on trains. It's allowed in stations, provided the candidate stays at least 25ft away from vending machines and ticket booths.
Clinton is now liable for a fine of up to $25 (£17.70) or 10 days in prison, although it's not clear whether the MTA will press charges in this case. The New York Post reports that neither the campaign's spokespeople nor the MTA itself would comment on her faux pas.
The former senator for New York State was also slightly embarrassed that she had had to swipe her MetroCard – the pass that allows people to use the subway – five times in order to get through one of the turnstiles.
Clinton had been escorted onto the New York Metro by Ruben Diaz Jr, the president of Bronx Borough. He can be seen in the video introducing her to surprised passengers as "the next president of the United States, Hillary Clinton".
This isn't her only legal trouble. An FBI investigation into the private email server she used when she was secretary of state is still ongoing.
The former first lady is expected to get the nod to be the Democrats' next candidate for president, although she's locked in a tight race with left-wing candidate Bernie Sanders. Sanders is expected to do well in New York, as his brand of social democracy appeals to young urbanites.
According to Associated Press, Clinton has the support of 1,749 delegates, including 469 superdelegates, who may vote for any candidate they wish, while Sanders has 1,061 delegates, including 31 superdelegates. A nominee requires 2,383 delegates to secure the nomination as the Democrat's presidential candidate.
More from IB Times UK