In the wake of the Orlando shooting tragedy, democratic presidential candidate Hillary Clinton called for an expansion of domestic watch lists of US citizens – despite the fact the culprit in the deadliest mass shooting in the nation's history was already well-known to law enforcement.
At around 2am on 12 June, American-born Omar Mateen opened fire inside an Orlando-based nightclub called Pulse, killing 49 people and injuring over 50 more. After a standoff with police, he was shot and killed.
Like all political figures, Clinton was soon questioned about how authorities reacted and what could have been done to stop the vicious attack on the LGBT community. In an interview with NPR, Clinton touted the expansion of terrorist watch lists as one option.
"We need to look carefully at this," she said. "Should we have a broader database? If someone comes to the attention of the FBI not once, but three times, that suggests that law enforcement needs to know, that people need to be more aware."
She continued: "If there had been a broader list that would have triggered the comprehensive background check required [...] that might have put a big red flag in the way of him purchasing the assault weapon plus the ammunition." The presidential hopeful also called for more "integrated intelligence" between police and national law enforcement while "strengthening communication" with other countries.
Under current law, placement on a watch list would not have stopped Mateen from purchasing the firearms used in the attack. While the FBI is notified if someone on the list applies to purchase a weapon, the result is usually only enhanced surveillance – not outright denial of the application.
Last year, Democrats attempted to pass legislation that would prevent people on terrorist lists from buying firearms. However it was rejected by Republicans who said such a law would only place innocent people on the list by mistake.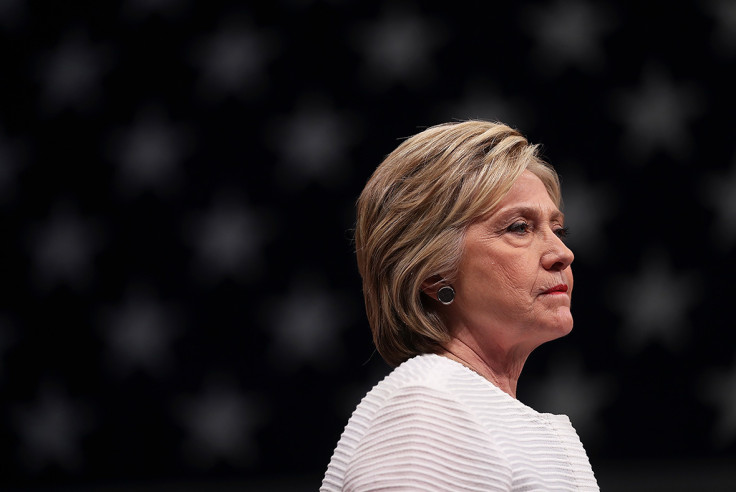 In any case, Mateen had previously spent time on such a list. As reported by USA Today, it was revealed the FBI had preciously investigated the killer for 10 months after he told co-workers he had close family connections to al-Qaeda and Hezbollah.
At the time of the investigation, which lasted roughly 10 months between 2013 and 2014, Mateen was under government suspicion. "He was watch-listed with the opening of the preliminary investigation and he was removed when the investigation was closed," admitted FBI Director James Comey. Like most of the tragic incidents, law enforcement – despite masses of intelligence data – simply cannot predict the future.
In response to the tragic attacks and the knee-jerk political reaction, jailed whistleblower Chelsea Manning wrote in The Guardian that US citizens should not let the terror attacks 'strangle' civil liberties. "Current proposals for hate crime laws and terrorism enhancements only take more power away from our community. We consolidate power with law enforcement only to have those same mechanisms turned against us," she said.
In July 2014, an ongoing civil lawsuit divulged that the US government was rapidly expanding the number of names included in its terrorist watch list programme. It was disclosed that over 1.5 million names were added over a five-year period which led to criticism that law enforcement was "wildly loose" in adding suspects. In August of the same year, leaks from the US government indicated that roughly 40% of those included in the watch lists had "no recognised terrorist group affiliation."