Hillary Clinton races to 12-point lead over Donald Trump in general election poll
The Reuters/Ipsos poll also found 22% of likely voters would not pick either candidate in November.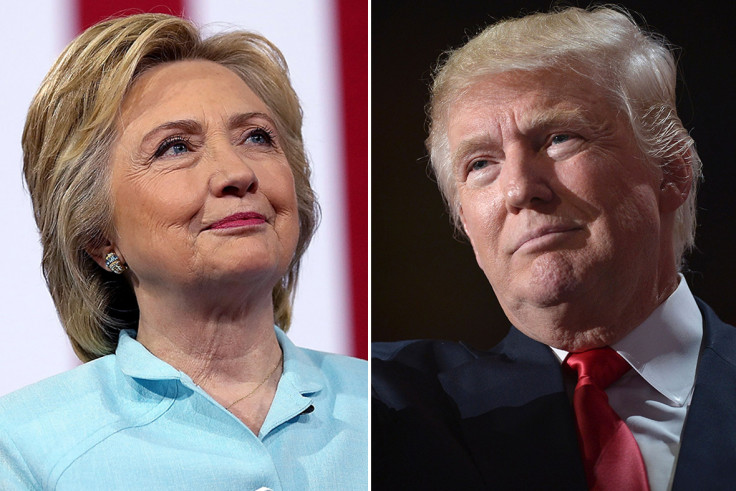 Democratic presidential nominee Hillary Clinton is widening her lead against Republican nominee Donald Trump, a new Reuters/Ipsos poll released on Tuesday (23 August) showed. The poll found Clinton ahead by 12 points over her GOP rival, 45% to 33%.
According to Reuters, Clinton has enjoyed a steady lead over the real estate mogul-turned-politician. However, her lead has fluctuated between three and nine percentage points. The Reuters/Ipsos poll also found that around 22% of likely voters would not chose either candidate in November.
"Those who are wavering right now are just as likely to be thinking about supporting a third-party candidate instead, and not between Clinton and Trump," Tom Smith, director of the Center for the Study of Politics and Society at the University of Chicago, told Reuters.
The Reuters/Ipsos survey handed Clinton a much bigger lead over Trump than an NBC News/SurveyMonkey poll, which was also released on Tuesday. The NBC News poll, which included Libertarian candidate Gary Johnson and Green Party candidate Jill Stein, finds Clinton ahead by five points – 43% to Trump's 38%. Johnson followed with 11% and Stein with 5%.
Clinton held a similar lead in a four-way match-up for the Reuters/Ipsos opinion survey. The former secretary of state received 41% support from likely voters, while Trump received 33% support. Johnson followed with 7% and Stein with a mere 2%.
NBC News also conducted a separate poll without the third party candidates and found Clinton widening her lead to eight points, 50% to 42%.
The latest polls come as Trump's campaign team reshuffled and attempted to refocus on the final weeks before the election. Trump has shifted his attention to non-white voters.
Trump said Republicans must "do better" with African-American voters. However, poll results show he only has the support of 8% of black voters compared to Clinton's 87%.
Hispanic and Asian voters also overwhelmingly support Clinton over Trump, 73% to 22% and 66% to 23% respectively.
© Copyright IBTimes 2023. All rights reserved.