Donald Trump's campaign chairman Paul Manafort quits after team reshuffle and Ukraine revelations
The news comes days after Steve Bannon was appointed to the campaign team.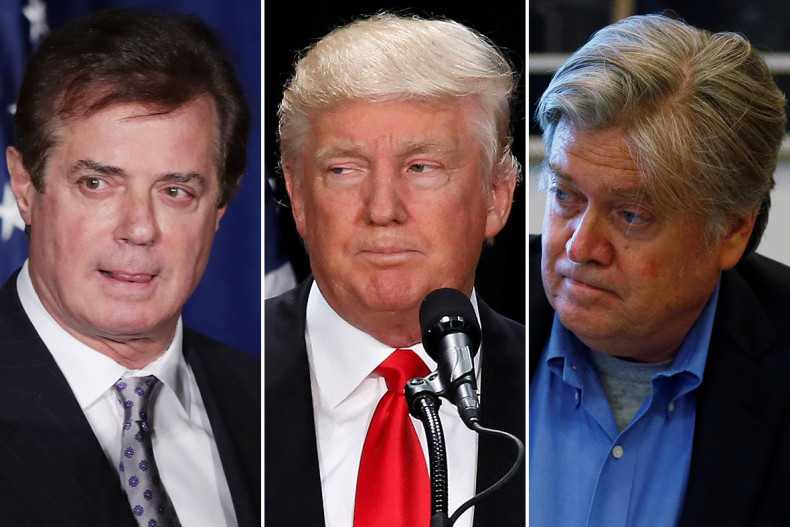 Donald Trump's campaign manager Paul Manafort has resigned following a reshuffle of the GOP candidate's team and his controversial lobbying for Ukraine's pro-Russia government .
Manafort, who only took over as campaign chairman from Corey Lewandowski in June, has in the past week been linked to covert US lobbying for Ukraine's pro-Russia government and failed to disclose his foreign links as per US law.
His position seemed increasingly uncertain after the shake-up of Trump's campaign team this week, which saw former Breitbart boss Steve Bannon appointed as campaign chief executive and Kellyanne Conway as campaign manager.
Despite the Trump campaign insisting Manafort's position had not changed when Bannon came on board and Conway was promoted, it was not clear how or why the three would work in such similar positions.
Manafort's undisclosed links to former Ukrainian President Viktor Yanukovych have come at a difficult time for Trump as his rating have fallen over the past few weeks and he has been criticised for focusing on personal attacks rather than policy in the lead up to the November election.
However Trump has in recent days, and following his team reshuffle, apologised for causing offence in the past, CNN reported, telling a rally in North Carolina: "Sometimes, in the heat of debate and speaking on a multitude of issues, you don't choose the right words or you say the wrong thing. I have done that.
"And believe it or not, I regret it. And I do regret it, particularly where it may have caused personal pain. Too much is at stake for us to be consumed with these issues," and then Trump promised to "always tell the truth."
The campaign has not yet released any comment about Manafort's departure.