US federal officials are reportedly investigating evidence of a hacking operation believed to have been conducted by Russian intelligence against reporters working for the New York Times (NYT), it emerged on Tuesday (23 August).
The FBI and other security agencies believe that the hack assault is linked to the breach of Democratic Party emails earlier this summer. The series of attacks primarily targeted reporters at the newspaper but also at other US media outlets, US cyber security sources told CNN. However, the FBI did not publicly confirm agents were investigating a hack attack at the NYT.
Following the CNN account, the New York Times reported that it was aware of an attack on its Moscow bureau, adding: "So far, there is no evidence that the hackers, believed to be Russian, were successful."
"We are constantly monitoring our systems with the latest available intelligence and tools," said NYT spokeswoman Eileen Murphy. "We have seen no evidence that any of our internal systems, including our systems in the Moscow bureau, have been breached or compromised."
US sources told CNN that the NYT has brought in private security experts who are working with American officials to determine how the hackers got in and how to stop such a hack in the future — but that was denied by Murphy. It is still unclear what specifically motivated the assault on US news operations.
The cyber attack is believed to be the latest in a string of hacks against American targets orchestrated by Russian intelligence, including operations against corporations and the Democratic Party.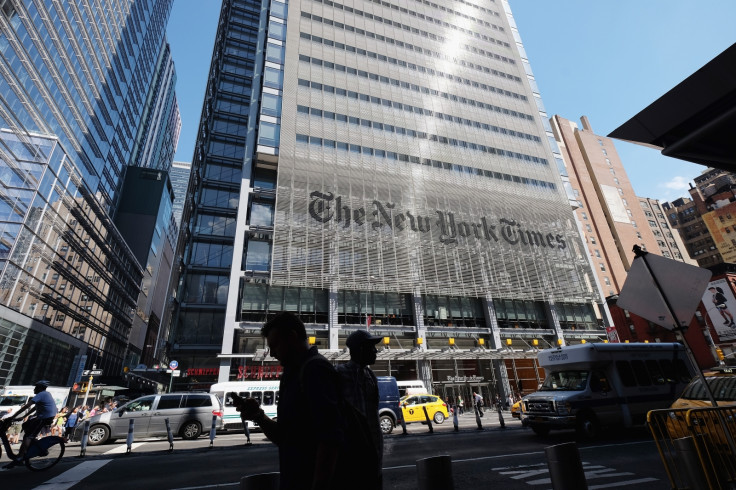 Evidence that hackers targeted the NYT emerged after private investigators concluded that Russian hackers, likely linked to two of the nation's intelligence agencies, had breached networks of the Democratic National Committee, resulting in the release of thousands of emails on WikiLeaks before the party's national convention.
The FBI's probe into that attack has since widened to include breaches into the Democratic Congressional Campaign Committee, the fund-raising arm for the House Democrats. Hillary Clinton's campaign — and President Obama — have said the Democratic Party hack indicates that the Russians may be attempting to sway the US presidential election.
At one point during his campaign, Trump called on Russia to "find" missing emails that Clinton had kept on a personal server while she was secretary of state. After a storm of controversy over Trump inviting a foreign government to breach someone's Internet to obtain possibly classified information, Trump insisted he was simply being "sarcastic."
Meanwhile, Trump's former campaign manager, Paul Manafort, has been linked to a multi-million-dollar payment from the pro-Russian Ukraine government. He was also implicated in a covert lobbying operation in Washington DC to sway US public opinion to support the Ukrainian government.