Democratic candidate Hillary Clinton has chosen Virginia senator Tim Kaine as her running mate for the 2016 US presidential race. She has announced her decision in her latest tweet on Friday and said a formal announcement would follow on Saturday, 23 July, at a campaign stop at Florida International University in Miami.
Kaine, an experienced politician, was also a top choice for the vice presidential role for Barack Obama during the 2008 presidential election. The 58-year-old senator has served as Virginia governor before becoming a senator for the state.
Following his selection as the vice presidential candidate for Clinton, Kaine tweeted that he is "honoured" to have been chosen for the post. "Just got off the phone with Hillary. I'm honored to be her running mate. Can't wait to hit the trail tomorrow in Miami!" he tweeted.
Clinton chose Kaine over several other seasoned politicians – including Senator Elizabeth Warren of Massachusetts, Senator Cory Booker – an African-American senator from New Jersey, Thomas E Perez – the Secretary of Labor, and James G Stavridis – a retired four-star Navy admiral who has served as the supreme allied commander at Nato.
Republican candidate Donald Trump had picked Indiana governor Mike Pence as his running mate almost a week back. Clinton and Kaine will now take on Trump and Pence for the upcoming election.
Kaine, who speaks fluent Spanish, is seen as a safe choice for Clinton as he could help her clinch support from the Hispanic Americans, which has reportedly become a growing voting bloc in the US. His home state of Virginia is also a major battleground for the 8 November election and this former governor of the state could give a boost to the Clinton campaign in the state.
Clinton and Kaine are said to have similar stances on several issues and also share an easy rapport. The democratic candidate was quoted by American public broadcaster PBS as saying that Kaine has never lost an election. When asked if he was boring, Clinton had replied, "I love that about him," The New York Times reported.
<video width="736" height="414" poster="https://d.ibtimes.co.uk/en/full/1535537/trump-slams-hillary-clinton-during-acceptance-speech.png" controls="controls"><source src="https://video.ibtimes.co.uk/transcoder/480p/97/trumpvshillary-22jul16f-1469202629.mp4" type="video/mp4">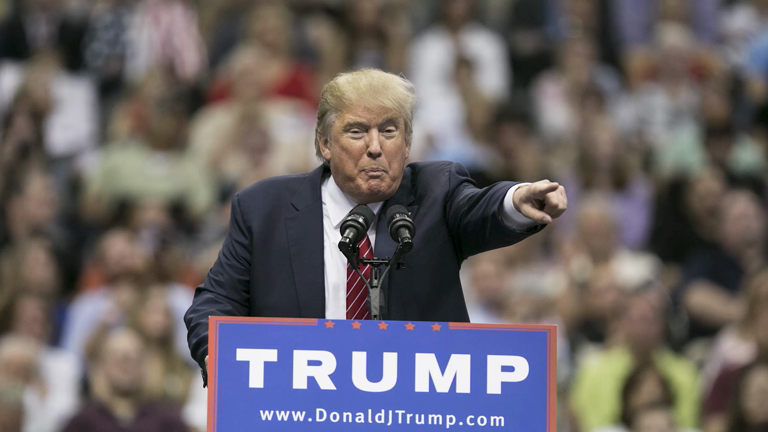 <video width="736" height="414" poster="https://d.ibtimes.co.uk/en/full/1535537/trump-slams-hillary-clinton-during-acceptance-speech.png" controls="controls"><source src="https://video.ibtimes.co.uk/transcoder/480p/97/trumpvshillary-22jul16f-1469202629.mp4" type="video/mp4">