Donald Trump has confirmed Indiana governor Mike Pence as his VP pick for the 2016 election.
Trump had narrowed the candidates down to Pence, New Jersey governor Chris Christie and former house speaker Newt Gingrich, who was rumoured to be the favourite.
Despite stating that he would delay his VP news conference until 16 July following the 14 July attack in Nice, Trump today tweeted the announcement and will hold a press conference tomorrow.
He wrote: "I am pleased to announce that I have chosen Governor Mike Pence as my Vice Presidential running mate. News conference tomorrow at 11.00am."
Pence is a well-known social conservative who is expected to appeal to the right-wing religious base, whose support Trump has thus far struggled to attract.
The governor is a qualified attorney, who spent some time in private practice prior to entering politics. He was rumoured to be entering the presidential race in previous elections and has been tipped as 'one to watch' for several years now.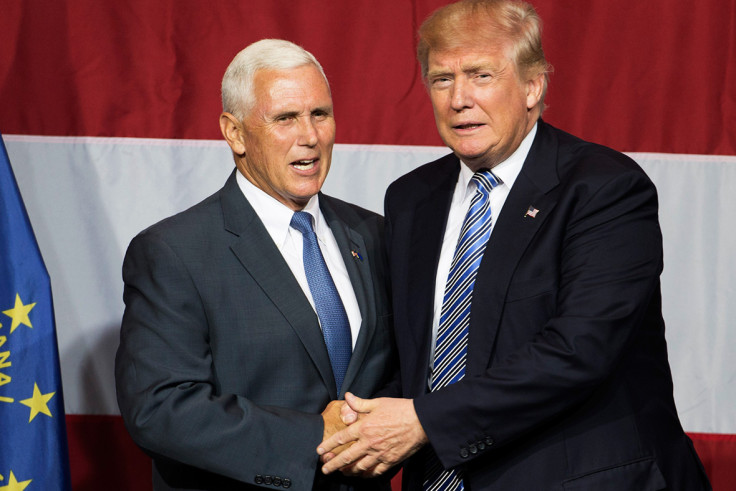 Voters can expect strong anti-immigration rhetoric and pro-life views as well as a strong line supporting religious freedom above LGBTQ right– - Pence became known for his conservative views on the national stage after signing a religious freedom bill that gave Indiana business owners the right to refuse their services to LGBTQ people who were getting married, if it went against their religious beliefs.
Pence, who initially backed senator Ted Cruz for president, was also an early advocate of the Tea Party, and has maintained some support from that base.
Trump will explain his pick in full at a news conference on 16 July ahead of the Republican convention in Cleveland, Ohio, from 18-21 July.