The 96 Liverpool fans who died in the Hillsborough Stadium disaster were "unlawfully killed" because of errors by the police, a jury has concluded. Relatives of the victims of the 1989 disaster, some wearing Liverpool scarves, cried tears of joy and sadness after the verdict was delivered in new inquests into Britain's worst sporting disaster. Fans chanted "Justice for the 96" and sang the Premier League club's anthem, "You'll Never Walk Alone".
Families spent more than a quarter of a century campaigning after being angered by the verdicts of accidental death at the original inquests following the April 1989 FA Cup semi-final match between Liverpool and Nottingham Forest. The original inquest verdicts were overturned in 2012 following a far-reaching inquiry into the disaster.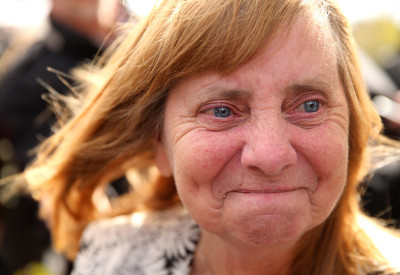 The jury, which had been considering 14 questions set out by the coroner, concluded the deaths constituted unlawful killing by a 7-2 majority, prompting sobbing and cheers at the hearing. The jury also found that police planning errors "caused or contributed" to the situation that led to the crush, while confirming that the behaviour of fans did not cause or contribute to the tragedy.
The verdicts are not the end of the fight for the victims' families. The Crown Prosecution Service said it will "formally consider whether any criminal charges should be brought against any individual or corporate body."