Himalaya Earthquake: Death Toll Likely to Rise Despite Rescue Efforts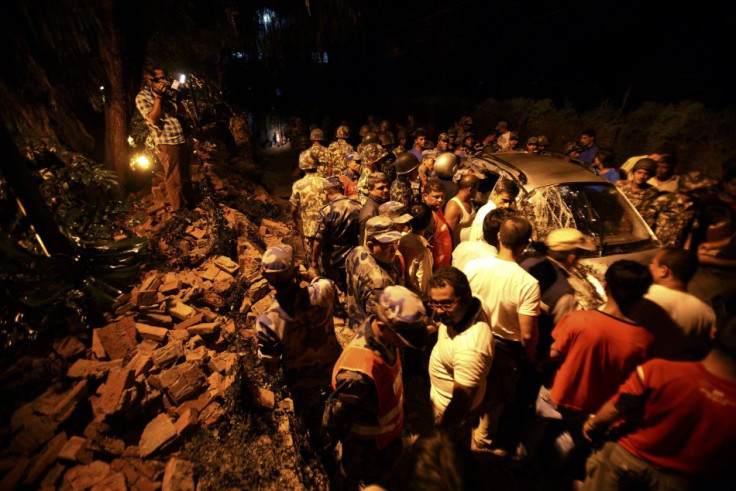 About 300 local people and 23 tourists were rescued by Indian troops after a powerful earthquake hit the northeastern Indian state of Sikkim in the Himalayas Sunday, local media reported Monday.
The Indian army and paramilitary troops were rapidly deployed from different locations to the region as abundant rain and dangerous road conditions caused by landslides threatened to put even more lives at risk.
At least four fighter jets were carrying rescue officers to a neighbouring region, where they travelled by road to Gangtok, Sikkim's capital, according to the alert.
But "the situation doesn't look good," an official from the U.N's disaster management team in New Delhi told Reuters before adding "My feeling is the death toll and number of injured are going to increase."
The quake hit the northern Indian state of Sikkim, causing damage in West Bengal, Assam, Arunachal Pradesh and Meghalaya and Bihar.
Three people died in West Bengal and two in Bihar.
More than 20 people were confirmed killed following the 6.8 magnitude quake that hit Sikkim Sunday, and the death toll caused by the 6.9 magnitude earthquake along the border of India and Nepal has now reached 21 people, with 14 deaths reported in India and seven in Nepal, according to each nation's Home Ministry.
Over the weekend, a total of three quakes struck the region in rapid succession.
The U.S. Geological Survey first estimated the largest quake at 6.8 magnitude, but later upgraded it to a 6.9, and the other two at magnitudes 4.8 and 4.6, with all three occurring within an hour and 15 minutes, the U.S. agency said.
Three people were also killed in Kathmandu, Nepal, when a wall of the British Embassy collapsed.
Two other people died in the Nepalese town of Dhara, about 217 miles east of Kathmandu. And police said a dozen were injured as they escaped their houses during the quake.
The locations of the other two fatalities were not immediately available.
After a chaotic weekend, reports say communication in the worst-hit areas have improved thanks to mobile phone connections.
The aid organisation World Vision announced Sunday that it "has put its emergency response team in India on standby" to provide relief.
"The whole earth was shaking and it lasted for two minutes," Paul Mathai from World Vision, who was 130 kilometres (80 miles) from the epicentre, said in a statement from the organization. "We were panicked, but all of us are safe."
That quake's epicentre was about 42 miles from Gangtok, Sikkim, and 169 miles east of Kathmandu, Nepal, according to the geological survey.
© Copyright IBTimes 2023. All rights reserved.