Taking the HIV drug Truvada on a daily basis has been found to reduce the risk of infection among gay men by 86%.
Using the antiretroviral drug as daily HIV Pre-Exposure Prophylaxis (PrEP), researchers found that the men who took part in the trial were at "very high risk" of HIV and that their findings show Truvada is very effective in a real world setting.
The study was run by researchers at the Medical Research Council Clinical Trials Unit (MRC CTU) at UCL and Public Health England. Results were presented at a conference in Seattle, Washington.
They were looking to find out if a daily dose of the drug was a reliable way of preventing men from getting HIV. Previously, concerns had been raised that Truvada as PrEP might increase risky behaviour or that men would not take it as instructed (daily).
Truvada was already known to reduce the incidence of HIV in placebo controlled trials. However, the team wanted to find out if the same effect would work in a real-life situation, where participants knew they were taking the active drug.
Participants were asked to incorporate the drug into their existing risk reduction strategies, including condom use.
Launched in 2012, the study enrolled 545 participants across 13 sexual health clinics in England. Of these, 276 were given PrEP immediately, while the rest started taking it a year later.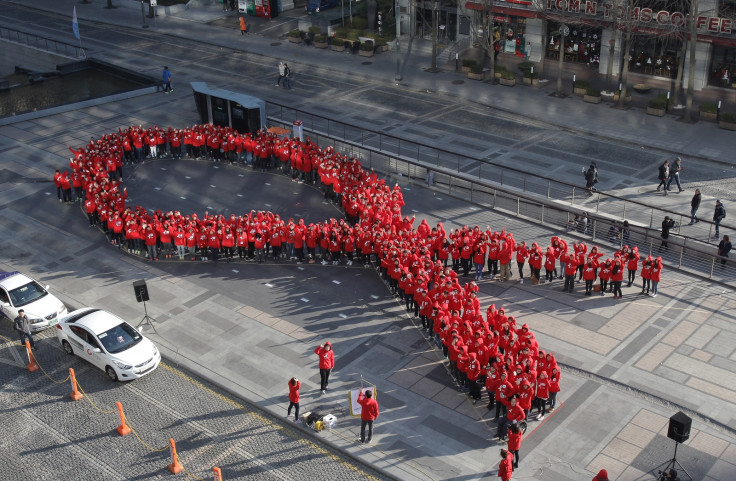 Findings showed that there were 22 HIV infections in the first year, with three in the PrEP group and 19 in the group where PrEP was deferred for a year. This shows an 86% protection rate, the highest ever reported for a randomised controlled trial of PrEP to date.
The authors note adherence to the daily drug regime was high. They believe the drug should be rolled out through the NHS in the near future.
Chief investigator Sheena McCormack, from the MRC Clinical Trials Unit at UCL, said: "These results are extremely exciting and show PrEP is highly effective at preventing HIV infection in the real world. Concerns that PrEP would not work so well in the real world were unfounded.
"These results show there is a need for PrEP, and offer hope of reversing the epidemic among men who have sex with men in this country. The findings we've presented today are going to be invaluable in informing discussions about making PrEP available through the NHS."
Noel Gill, head of HIV & STIs in PHE, added: "PHE estimates there are around 2,600 new HIV infections annually in gay men in the UK, a number that has not fallen over the past decade. If PrEP can be delivered cost-effectively as a component of the HIV prevention toolkit this could be a major step towards reducing the numbers of men acquiring HIV within this community."