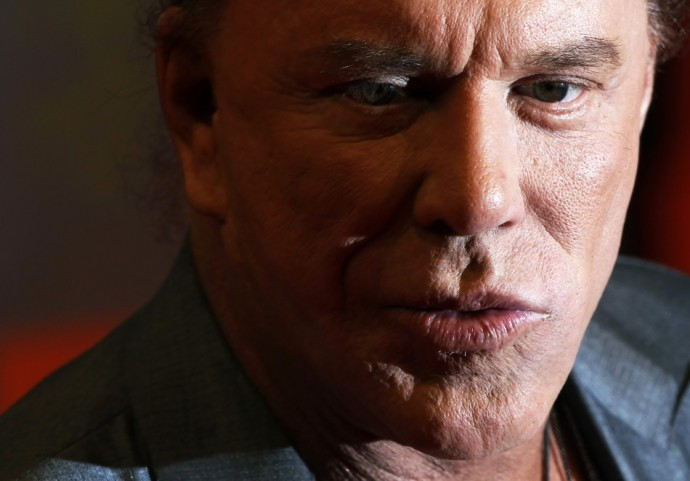 Mickey Rourke, star of Sin City, comprehensively defeated a boxer less than half his age on his first fight for two decades.
Rourke, 62, easily beat 29-year-old Elliot Seymour in the second round of the fight, having twice put his opponent down on the canvas.
Organisers of the exhibition fight, which took place in Moscow, insisted that both fighters had received "large amounts of money" in fees.
The film star has since stated that following the success of his victory over Seymour, who is ranked 256th in the US, four more fights have been scheduled to take place in Russia.
Rourke's return to boxing appears to have been motivated by several issues which have been affecting his personal life.
Speaking to Russian TV, the 62-year-old said: "I've got some things going on in my life, so that sort of saved me from myself." He revealed that he had been mourning the death of his chihuahua and had created a shrine in his dressing room full of candles and photos of his pet dog.
Prior to becoming a successful film star, the 62-year-old was an amateur boxer. He won 27 fights (17 by knockout) and suffered three defeats between 1964 and 1973. In order to prepare for his fight, Rourke underwent a strict fitness regime, losing 33lbs (15kg) in weight, enabling him to weigh in at 179.2lbs.
This is not the first time Rourke has returned to boxing. In 1991, he made the surprising decision midway through his acting career to return to boxing in a professional capacity.
Winning all eight of his fights, Rourke admitted that he was motivated to return to the ring by his own personal difficulties, saying in an interview at the time that he felt he was "self-destructing" as an actor.
Rourke was nominated for an Academy Award for his outstanding performance in The Wrestler in 2008. Rourke played Randy "The Ram" Robinson, a past-his-prime wrestler who, despite failing health, returns to the ring to try and recapture his golden years as a champion.
***