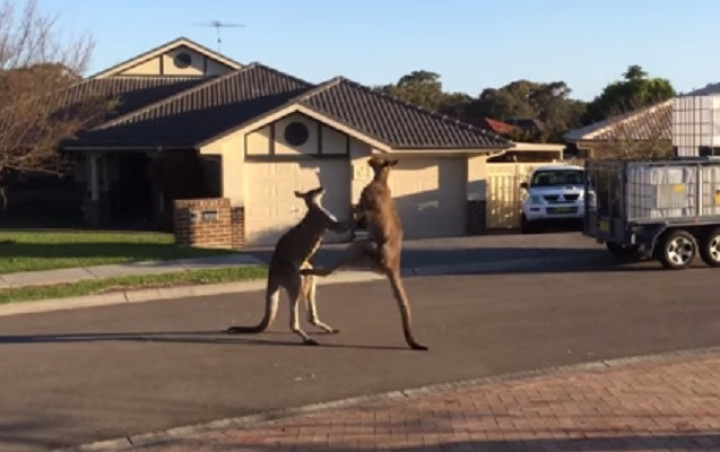 A video of two kangaroos having a street-fight in an Australian suburb has gone viral on the web - as it was surely destined to do.
The bruising scrap was captured on film by Rodney Langham and published on YouTube, where it rapidly racked up more than two million views in mere hours.
It happened in a suburb of New South Wales when two male kangaroos fell out about something and squared up.
They reigned blows down on each other using fists and feet, and there was no clear winner when the video cut out after five minutes of the slugfest.
The kangaroo is a national symbol of Australia and appears on the emblem of the baggy green cap worn by the national cricket team - which is also known for its intense competitive instincts and appetite for aggro.